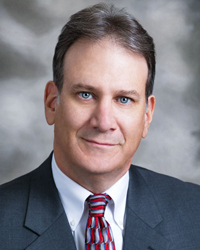 Tucson DUI lawyer James Nesci asserts that Phantom Checkpoints are real on Arizona roadways.
Tucson, AZ (PRWEB) November 09, 2015
Tucson criminal defense lawyer James Nesci of Nesci & St. Louis, PLLC asserts that Phantom Checkpoints are real. Nesci explains that the police are allowed to lie to the public about their operations, but if a member of the public lies to a police officer, that person may be in for a costly and time-consuming prosecution that could end with a term behind bars. While it might be hard for some people to believe, defense attorneys know that the police lie to the public every now and then.
Take, for example, the "Phantom Checkpoints" set up by the police DUI Squads. A Phantom Checkpoint is a ruse created by the police wherein they set up DUI Checkpoint signs with no checkpoint. It is easy for them to do–they already have the signs that warn people of a real DUI roadblock, but they need only a fraction of the personnel for a real DUI roadblock. In fact, they often do not even use all of their signage. They sometimes use a few small signs that simply state "DUI Checkpoint Ahead."
After setting up the Phantom Checkpoint, the police hide nearby and wait to see who avoids the area. The police then follow the drivers who avoid the area and either stop the drivers for legitimate reasons, or sometimes they will make up a reason for the traffic stop.
This allows the police to avoid those Constitutional Rights concerns that they must obey when working a real DUI checkpoint. There are no statistics that are required to be created for a Phantom Checkpoint. They don't have to worry about stopping every car, or every other car at random. Without the detailed statistics required to be kept from a roadblock, no one is able to call them out on racial profiling or other issues that might be exposed via statistical analysis.
Moreover, Nesci explains, at a real DUI roadblock, the police have to ensure that there is a legal way around it. The U.S. Supreme Court ruled that people, who approach a checkpoint, must have a legal way of avoiding the checkpoint because a law-abiding, unimpaired driver should have the choice to not be stopped. Typically, police look for the most inconvenient, but legal place for a driver to turn around when they set up their roadblocks. Then, they set them up with that in-mind. With a Phantom Checkpoint, however, there is no need to leave the driver a legal way out of the trap–because there is no roadblock. Drivers are free to drive right past the signs and continue on with the rest of their journey. By setting up the Phantom Checkpoints where there is no legal method of avoidance, they can legitimately stop people for any number of civil traffic violations such as Illegal U-Turns, Illegal Left or Right Turns, Driving on the Shoulder, Wrong Way on a One-Way Street, etc.
Are Phantom Checkpoints legal? According to Nesci, It seems that by default, they are. While there are no Arizona cases that address Phantom Checkpoints, at least one-tenth circuit court found them to be legal (United States v. Flynn, 309 F.3d 736 (10th Cir. 2002)).
How can drivers tell if they are approaching a Phantom Checkpoint as opposed to a real DUI roadblock? Nesci explains that drivers should look for several clues:
● Typically, Phantom Checkpoints have just one or two small signs warning "DUI Checkpoint Ahead" instead of many signs.
● Phantom Checkpoints won't have a sign warning drivers that they must "Stop" ahead.
● Phantom Checkpoints lack the large array of flashing red-and-blue police lights, floodlights and activity seen in a real DUI roadblock. Typically, as one approaches a real DUI roadblock, many lights and a lot of activity can be seen before the driver enters the area where avoidance is no longer an option.
Tucson DUI lawyer James Nesci is a partner at the Arizona criminal defense law firm of Nesci & St. Louis, PLLC. Nesci obtained his J.D. from The University of Arizona College of Law. He was named one of the "Best Lawyers in America" by Woodward/White, and has earned an AV Preeminent rating from Martindale-Hubbell. Nesci has authored numerous publications regarding Arizona DUI law including: " Nesci's Arizona DUI Defense, The Law and Practice, 4th Edition," "Arizona DUI Defense: The Law & Practice, Third Edition," "MedicoLegal Aspects of Alcohol," and "How to Beat a DUI." Since 1999, Nesci has been a Sustaining Member of The National College for DUI Defense and also serves on the organization's Board of Regents. He is admitted to practice law before the United States Supreme Court, the Ninth Circuit Court of Appeals, the State of Arizona and the United States District Court for the District of Arizona.
About Nesci & St. Louis, PLLC:
The criminal defense law firm of Nesci & St. Louis, PLLC is located in Tucson, Arizona. The firm successfully handles criminal defense matters including: DUI's, felonies, drug crimes, assault, armed robbery, homicides, and domestic violence. The veteran DUI lawyers at Nesci & St. Louis, PLLC represent individuals throughout Arizona, including in Maricopa, Pima, Santa Cruz, Cochise, Pinal, Graham and Yuma counties. Call 520-777-0235 or fill out the online contact form to schedule a free initial consultation with an experienced Arizona criminal defense lawyer today.