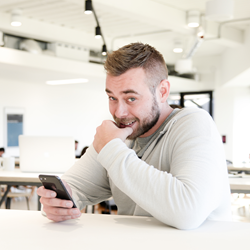 LONDON (PRWEB) January 19, 2021
Leading independent digital music company, TuneCore, has named Gareth Mellor as Head of TuneCore, UK, reporting to Faryal Khan-Thompson, Vice President, International, TuneCore. Mellor will oversee TuneCore's expanding roster in the region and the organization's growth in the UK.
TuneCore is owned by Believe, the Paris-based digital music company. Believe currently operates in 45 countries and together the two companies distribute much of the world's digital music. TuneCore has operations in 11 countries, including the US, UK, Australia, Japan, Canada, Germany, France, Italy, Russia, India, Brazil as well as the LATAM, Africa and SEA markets.
Commented Khan-Thompson, "As TuneCore continues to expand, it's important to the company to provide best in class, localized services. The UK is one of the world's most important music markets so we knew we needed an experienced music executive to lead our efforts. Gareth brings a wealth of industry knowledge and expertise to the table, enabling him to hit the ground running and bring new ideas to the fore. We couldn't be more excited to have him on the team."
Mellor joins from Kobalt Music Group, where he served as Marketing Director, UK & EU for more than three years. Whilst at Kobalt, Mellor oversaw all marketing activity in the region, including the relaunch of its recorded music division, AWAL. Mellor led global partnerships with Zoom, The U.N, Icelandair and ethical clothing company, Lucy & Yak, while overseeing the company's event activations at SXSW, The Great Escape and BBC Introducing Live. Mellor was also a key component of Kobalt's progressive diversity strategy in the region, forging partnerships with PRS Foundation: Women Make Music, She Said So, Featured Artists Coalition and Music Managers Forum.
Said Mellor, "I'm delighted to join TuneCore and work with Faryal and the wider team to expand the UK roster. As a pioneer of digital music distribution and as a constantly evolving business, TuneCore has the organizational experience to see the independent music market with a wise head coupled with the same excitement that drives creativity and innovation from the artists it serves.
The UK is a competitive marketplace, but together with Believe, we can replicate the same success TuneCore has seen globally by engaging in the culture of local artists, providing them with the support they need when they need it, and by treating them - and their music - with the respect they deserve."
In 2020, TuneCore launched local operations and websites for India, Brazil and Russia. The company expanded into Germany, France and Italy in 2016, the UK and Australia markets in 2015, while TuneCore Japan and TuneCore Canada have had similar localized services since 2012 and 2011, respectively. The company currently has 11 local language websites with more planned as TuneCore continues its international expansion.
About TuneCore
TuneCore is the global platform for independent musicians to build audiences and careers -- with technology and services across distribution, publishing administration and a range of promotional services. TuneCore Music Distribution services help artists, labels and managers sell their music through Spotify, Apple Music, Amazon Music, JioSaavn, Deezer, TikTok and more than 150 download and streaming stores worldwide, while retaining 100 percent of their sales revenue and rights for a low annual flat fee. TuneCore Music Publishing Administration assists songwriters by administering their compositions through licensing, registration, worldwide royalty collections, and placement opportunities in film, TV, commercials, video games and more. The TuneCore Artist Services portal offers a suite of tools and services that enable artists to promote their craft, connect with fans, and get their music heard. TuneCore, part of Believe, is headquartered in Brooklyn, NY, with offices in Los Angeles, Nashville, Atlanta, and Austin, and global operations in the UK, Australia, Japan, Canada, Germany, France, Italy, Russia, India, Brazil as well as the LATAM, Africa and SEA markets. http://www.tunecore.com