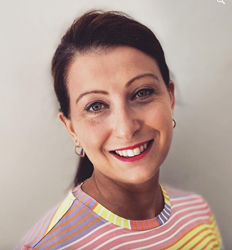 LONDON (PRWEB) August 19, 2021
Leading independent DIY digital music distributor TuneCore, owned by Paris-based global digital music company Believe, has named Sarah Wilson to Head of TuneCore UK, with additional oversight of Ireland, New Zealand and Australia. She will report to Faryal Khan-Thompson, Vice President, International.
Over the course of the last year, TuneCore expanded from having operations in 7 countries to a current count of 14 countries across 4 continents, by far the most of any independent digital music distributor. Wilson, based in London, will focus on managing and building the company's artist roster, while seeking partnerships and opportunities for growth.
Wilson's experience lies solidly within the music industry, having worked at Universal Music UK as Vice President, International Marketing and at The Orchard in Artist Services. She spent 13 years at Beggars Group, rising through the ranks within the international department, beginning as Sales & Promo Manager and ascending to Director of International. She has worked with Beggars Group's most celebrated artists including Adele, Radiohead, The National, MIA, Bon Iver, across labels XL, 4ad, Rough Trade, Matador and Young.
Said Wilson, "I am thrilled to take on this wonderful role at TuneCore, a dynamic and future-facing company. Coming off the back of a growth phase during lockdown there is so much potential for continued expansion in the territories I'm overseeing. I expect the current business landscape to change rapidly over the next few years. I'm grateful to Faryal and the team at TuneCore/Believe for inviting me into their fold and can't wait to dive in!"
Commented Khan-Thompson, "As TuneCore continues to grow internationally, it is important to have strong leadership in place overseeing the UK, one of the world's biggest music markets. With Sarah, we have an experienced executive with deep roots in the UK music industry and I'm looking forward to working closely with her to build TuneCore's global footprint."
About TuneCore 
TuneCore is the global platform for independent musicians to build audiences and careers – with technology and services across distribution, publishing administration and a range of promotional services. TuneCore Music Distribution services help artists, labels and managers sell their music through Spotify, Apple Music, Amazon Music, Deezer, TikTok, Tencent and more than 150 download and streaming stores worldwide, while retaining 100 percent of their sales revenue and rights for a low annual flat fee. TuneCore Music Publishing Administration assists songwriters by administering their compositions through licensing, registration, worldwide royalty collections, and placement opportunities in film, TV, commercials, video games and more. The TuneCore Artist Services portal offers a suite of tools and services that enable artists to promote their craft, connect with fans, and get their music heard. TuneCore, part of Believe, is headquartered in Brooklyn, NY, with offices in Los Angeles, Nashville, Atlanta, and Austin, and operates globally through local teams based in the UK, Germany, France, Belgium, Italy, Russia, Brazil, Mexico, Nigeria, South Africa, India, Japan and Singapore across 4 continents. http://www.tunecore.com 
About Believe
Believe is one of the world's leading digital music companies. Believe's mission is to develop independent artists and labels in the digital world by providing them the solutions they need to grow their audience at each stage of their career and development. Believe's passionate team of digital music experts around the world leverages the Group's global technology platform to advise artists and labels, distribute and promote their music. Its 1,270 employees in more than 50 countries aim to support independent artists and labels with a unique digital expertise, respect, fairness and transparency. Believe offers its various solutions through a portfolio of brands including TuneCore, Believe, Nuclear Blast, Naïve, Groove Attack and AllPoints.
Believe is listed on compartment A of the Euronext Paris stock exchange (Ticker: BLV.PA, ISIN : FR0014003FE9)
###