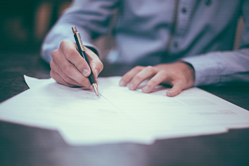 Debt relief through a settlement is an effective strategy at avoiding bankruptcy, sparing you from dipping firmly into the red and having to restructure your personal assets.
JACKSONVILLE, Fla. (PRWEB) April 12, 2021
The professional debt consultants from TurboFinance have released their newest informational guide for those with financial struggles, this time focused in on the subject of a debt settlement. This new in-depth article details what a debt settlement is, and gives consumers important information to help them decide if one might be recommended for them, with the pros and cons of this approach.
Debt settlement is the process in which a debtor negotiates with their creditor so that they may be able to pay off a lump sum that is less than the full amount of debt owed. This process is usually undertaken with the assistance of a third-party debt settlement company who helps by negotiating alongside you. This process can also be known as debt reduction or debt resolution, but is ultimately a settlement negotiation that can positively result in having a large part of any debt forgiven. This option can be great for those who have a high credit card balance or a large amount of debt with a single creditor, as debt settlements are intended to pay off one large outstanding balance. But, while there are many credit card companies and debt settlement firms that will be happy to negotiate with you, it's imperative to understand the possible outcomes going into negotiations.
Unfortunately, debt settlement may saddle the borrower with short-term detriments to their credit score, as your creditor will be accepting a loss. The severity of the impact is wholly subjective, but this temporary dent in your credit score can still be beneficial to your financial health in the long term, so it's crucial to monitor how deep it actually is. Additionally, debt settlement companies are likely to still charge you, even if negotiations are unsuccessful, and even if they do eliminate your debt you may still be paying them fees. Worse, some creditors simply may not even agree to negotiate your outstanding debt, even with a debt settlement company. To them this option can be a last resort, as it ultimately represents them accepting less than they are owed, so some may be less willing to approach the option entirely.
Despite that, there are several positive reasons why you might want to approach your creditor with a debt settlement, even with the risks involved. A debt settlement results in you paying off far less than the full balance of your debts, and will clear your dues in one fell swoop. This will relieve you of dealing with the hassle of collectors and creditors, and will allow you to pick up the phone without worrying about who's on the other line. On top of that, debt relief through a settlement is an effective strategy at avoiding bankruptcy, sparing you from dipping firmly into the red and having to restructure your personal assets.
Debt settlements are a complicated situation, but also provide a lot of value to struggling borrowers who need to catch up on their debt. Luckily, the financial consults at TurboFinance are dedicated to helping everyday people get a handle on their personal finances and clear their names of debt.
TurboFinance is an independent online resource with information for those wanting to build credit and clear debt. With information on all things personal finance, they provide free consultations directly through https://www.turbofinance.com/ and make finance an easier subject to approach for those who struggle with it.