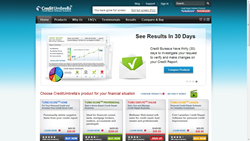 We have created different versions of TurboScore while keeping the specific needs of an individual and professionals in mind.
Glendale, CA (PRWEB) June 02, 2014
Glendale, California based Credit Umbrella offers its customers an easy to use, safe and effective credit repair software, TurboScore. The best-in-class credit repair software has so far helped millions of people to repair their credit history and manage their credit scores effectively and efficiently without professional help. The easy to use software enables customers to make effective changes to improve their credit score and maintain credit history without putting much efforts.
Talking about the TurboScore, one of the senior executives of the company said, "We have created different versions of TurboScore while keeping in mind the specific needs of individuals and professionals. The different versions of credit repair software serve different purposes as per the needs and requirements of the respective fields. The TurboScore Home is the base version priced at USD 39.95 and helps an individual fix and increase credit score fast."
TurboScore Professional version, as the name suggests, is for those who want to start home based credit repair business and is priced at USD 299. The TurboDispute Online is for those who want to start, run and manage credit repair business and is priced at USD 59.99. On the top of this, Credit Umbrella also offers TurboScore Canada which is the first Canadian credit repair software for Canadian customers.
Talking about the features of the software, the executive further told, "We understand how cumbersome and time consuming it is to create dispute letters for a company that has to deal with hundreds of e-mails on a daily basis. However, the credit report dispute letter template in our TurboScore credit repair software helps one to generate dispute letters fast and get rid of the manual dispute letter creation."
In addition to this, the TurboScore credit repair software also enables one to deal with judgments, late payments, civil claims, charge-off, foreclosures and bankruptcies. Not only this, it also helps in handling account disputes, collections, duplicate accounts, inquires, outdated items as well as personal information. Those who want to know more about the letter template for credit report dispute can visit the official website of Credit Umbrella.
About Credit Umbrella:
Credit Umbrella rules the roosts when it comes to providing people with hassle free credit repair solutions. TurboScore credit repair software, one of Credit Umbrella's best products, has so far enabled hundreds and thousands of customers to maintain and improve their credit scores fast without help from the professional credit repair companies. Apart from offering individuals a chance to fix their credit history and improve their credit score, Credit Umbrella's TurboScore software can create business opportunities for those who have learned how to use software efficiently. Those who want to improve their credit score can buy credit repair software online at CreditUmbrella.com at the best price.
Contact Details:
501 W Glenoaks Blvd STE 805
Glendale, CA 91202
United States
Email: team(at)creditumbrella(dot)com
Website: http://www.creditumbrella.com/