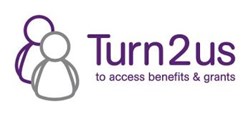 London (PRWEB UK) 19 August 2013
Karen Holmes, Welfare Benefits Specialist at Turn2us, comments as the final 40 council areas are hit with the benefits cap roll out:
"The second phase of the national benefit cap roll-out has started, covering those areas which have the highest number of affected households.
"We know that many families will be anxiously awaiting the start of this change and are understandably worried about the impact it will have on their lives. Recent statistics from the benefit cap pilot show that a staggering 97% of households affected have dependent children, and 74% are lone parents. With the Government estimating that the cap will impact 40,000 households in total, it is the most vulnerable who could be hardest hit.
"It is more important than ever that anyone affected can access financial support and advice now. We urge anyone who is worried about their situation to carry out a free and easy benefit check on our website. This will help them find out if they will be affected by the cap and whether they or someone in their household may be entitled to any benefits which could exempt them from the cap.
"The website also features full, up to date information about the cap, and for people that need additional support, there is a tool to help them find an adviser in their local area.
"With many people struggling to make ends meet, it is more important than ever that everyone accesses the support they may be entitled to."
About Turn2us:

Turn2us helps people in financial need gain access to welfare benefits, charitable grants and other financial help – online, by phone and face-to-face through our partner organisations.
The Turn2us website, http://www.turn2us.org.uk, is designed to help people access the money available to them – through welfare benefits, charitable grants and other help.
The website has a number of tools to make the process simpler, including a Benefits Calculator, Grants Search database and a 'find a benefits adviser' tool to help locate someone to speak to.