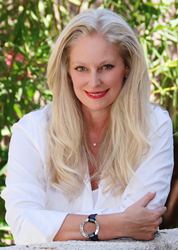 "I implore those individuals, family offices and foundations who are in a position to be generous to please consider providing financial support and food relief to our community," said Suzanne Horton.
LONG ISLAND, N.Y. (PRWEB) May 14, 2020
Long Island, New York has the third highest number of coronavirus cases and deaths in the country; to get a sense of scale the total cases in both Nassau and Suffolk counties exceed those of the entire state of California. In light of these startling statistics, Suzanne Horton, a longtime media and tech executive and granddaughter of Schuyler W. Horton, NY state Senator and political founder of Stony Brook University is leading the charge and putting a spotlight on Long Island's need for support in honor of her grandfather and the island that is so dear to her heart during this dire time of need due to the COVID-19 pandemic.
"I understand that many philanthropies and individuals have already given very generous donations to NY, but more funding is urgently needed out east," explained Horton. "Given the pervasive infection of COVID-19 Long Island is in desperate need of more attention and funding to recover from this disaster. Over the past few months I have connected with Suffolk County Legislator, Al Krupski, Suffolk County Executive Steve Bellone's office and Kevin Dahill, the CEO of the Suburban Hospital Alliance of New York State which represents hospitals in nine counties in NY to find the most effective way to help the hospitals and emergency organizations on Long Island," added Horton.
"Ultimately I collaborated with the Health and Welfare Council of Long Island that coordinates the Long Island Voluntary Organizations Active in Disaster (LIVOAD) which has been working non-stop to provide knowledge and aid for those hit economically. After seeing the dire statistics and hearing about the hundreds of families who were turned away due to lack of supplies at a recent food distribution event, I can't state clearly enough how critical this situation is. I implore those individuals, family offices and foundations who are in a position to be generous to please consider providing financial support and food relief to our community," said Horton.
Originally convened in response to 9/11, the LIVOAD is a collaborative effort of health and human service, religious, non-profit and government agencies that work in partnership on Long Island focused on disaster response and recovery. Members of the LIVOAD include FEMA, Division of Homeland Security and Emergency Services, the National Guard, PSEG, Nassau and Suffolk County leadership, American Red Cross, Salvation Army, United Way, both the NY Attorney General's office and the NY Senators' offices, Nassau and Suffolk County law enforcement, Long Island Cares, Island Harvest, Family Service League, Family and Children's Associations, Touro Law School, Associations of Mental Health and Wellness in Nassau and Suffolk County, domestic violence agencies, Town COADs, Long Island Federally Qualified Health Centers, Stony Brook Hospital, Northwell, Nassau University Medical Center, Long Island Volunteer Center, Long Island Housing Partnership and many others.
"The overwhelming need in NY is going to be the crisis that follows," warns Rebecca Sanin, President and CEO of the Health and Welfare Council of Long Island (HWCLI). "Long Island, as America's first suburb, was once painted as the post-war land of opulence—and the land of promise, although not for all families. Today there aren't pockets of poverty, there are pockets of wealth. Nearly 40% of Long Islanders cannot meet a basic survival budget. The paychecks have stopped coming for many and they are already experiencing the impact of the crisis. There will be extensive legal needs, emergency food needs, mental health needs, childcare needs, situations regarding family violence --and each of these needs impact health and family sustainability. We need to be able to support our communities in crisis and reimagine the future of our region to be one that is equitable, sustainable and offering of hope to all families," added Sanin. Due to this ever-evolving crisis, food supplies for families have become increasingly important as have the logistics to coordinate all the efforts to provide aid. People can donate here to help: https://hwcli.com/get-involved/donate-covid-19/
"Every time there is a failure to meet these needs, which are exacerbated tenfold by this crisis, we lose earning potential, we lose productivity, we lose contribution to the tax base and we lose our bright future as a region. Every time a child's potential is limited, we lose that great hope for future leaders that NY so desperately needs," added Sanin.
To honor our extraordinary healthcare workers and help the Suburban Hospital Alliance of New York State (SHANYS) that represents the interests of hospitals in nine counties east and north of New York City serving 25% of NY's population and other area hospitals please make donations here:
http://suburbanhospitalalliance.org/news/covid-19_information/relief_fund/ https://www.pbmchealth.org/news-events/latest-news/support-our-healthcare-heroes
About The Health and Welfare Council of Long Island: The Health and Welfare Council of Long Island (HWCLI) is a not for profit, health and human services planning, education, and advocacy organization that serves Long Island's at-risk and vulnerable individuals and families. For more information, https://hwcli.com/
About Horton Associates, LLC: Horton Associates is a consulting firm that specializes in strategic growth and brand visibility in the tech and media industries and was founded by Suzanne Horton in 2003. Ms. Horton is a nationally recognized tech and media CEO and media figure with numerous appearances on ABC, CBS, and CW-affiliate KTLA in Los Angeles. In recent years she has worked with both Fortune 500 companies and startup/growth firms in the television network, artificial intelligence, mobile, real estate, financial services and digital female-focused industries. She is best known for her key role in creating the first tech venture capital firm for American Express and leading the digitization of the $400B residential homebuilding industry as the General Manager of Homebuilder.com. She is a high visibility humanitarian powerhouse with Habitat for Humanity, Cancer Schmancer, and the Superstorm Sandy relief effort on Long Island. For more information, http://www.suzannehorton.com.