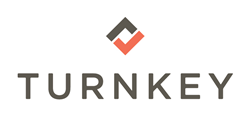 "Whimstay aligns with our foundational focus on innovation and technology, and together we look forward to offering memorable stays for guests." – T.J. Clark, Co-Founder and President of TurnKey Vacation Rentals
AUSTIN, Texas (PRWEB) November 11, 2020
TurnKey Vacation Rentals, which manages over 6,000 upscale vacation homes around the U.S., and Whimstay, a platform to secure last-minute vacation rental reservations, have teamed up to offer even more options for travelers seeking great deals and spontaneous getaways. Through this new partnership, the Whimstay website and app will feature TurnKey's extensive collection of vacation rental properties, offering additional inventory for home-stay options throughout the United States.
"Whether travelers are planning a spontaneous trip or looking for a great value, we are excited to offer them more options to stay at our beautiful homes," said T.J. Clark, Co-Founder and President of TurnKey. "Whimstay aligns with our foundational focus on innovation and technology, and together we look forward to offering memorable stays for guests."
TurnKey is a full-service vacation rental management company, with vacation homes in more than 80 destinations throughout the country. With TurnKey, guests can stay at a clean, private home at a great value, often including its own private amenities, like a pool, game room or extra space. Whimstay partners with professional property managers to provide travelers with last-minute deals on vacation homes. Travelers can browse last-minute availability on thousands of properties – from beach houses to mountain cabins – and book them immediately.
"We are thrilled to team up with TurnKey to expand our rental home options on Whimstay," said Bradford Solso, CEO of Whimstay. "With an increase in demand for private vacation homes and travelers continuing to book with shorter lead times, it is the ideal moment to bring TurnKey's extensive collection into our platform."
In response to COVID-19, TurnKey introduced new home cleaning innovations, including enhancements to their patented GuestWorks® cleaning system and verification technology. The GuestWorks® system requires professional housekeepers to follow a stringent set of cleaning standards, customized for each home and available on the TurnKey Housekeeping App, as well as confirm and photo-validate their use of EPA-approved COVID-19 fighting products, as identified by the American Chemistry Council's Center for Biocide Chemistries.
For more information about TurnKey or to book a stay, please visit https://www.turnkeyvr.com. For more information about Whimstay or to book a stay, please visit https://whimstay.com.
TurnKey Vacation Rentals
TurnKey Vacation Rentals is a full-service vacation rental property management company for premier vacation rental homes in top U.S. travel destinations. As a leading vacation rental hospitality brand, TurnKey provides guests with the consistency and quality of a fine hotel experience, while optimizing the management, marketing and return on investment for vacation rental homeowners. Our proprietary smart home technology – digital smart locks, housekeeping scheduler, in-home tablet, noise decibel monitors and more – integrates with local, in-market teams to ensure extraordinary vacation rental experiences for every home, every stay, every time. TurnKey is based in Austin, Texas, and venture-backed by Altos Ventures, Adams Street Partners, Silverton Partners and institutional and angel investors. To learn more, visit turnkeyvr.com.
Whimstay
Whimstay is the leading marketplace dedicated to last-minute vacation rental deals. Whimstay provides property managers a new sales channel to liquidate expiring inventory, increasing occupancy and income. Our website and app are a destination for travelers to book last-minute vacation rentals on thousands of properties throughout the United States at significant discounts, typically saving hundreds of dollars per booking. Whimstay was founded in 2018 and is based in Wilmington, DE. To learn more, visit whimstay.com.