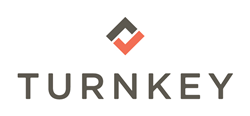 "During such a difficult year for so many, we're honored to stand among the best travel brands in the world." John Banczak, Co-founder and CEO of TurnKey Vacation Rentals
AUSTIN, Texas (PRWEB) November 18, 2020
TurnKey Vacation Rentals, Inc., a leading national vacation rental property manager for luxury and premier homes, won the Gold 2020 Travel Weekly Magellan Award for Hospitality in the Overall Vacation Rentals/Villas/TimeShare category. This marks TurnKey's fifth consecutive award over the last four years.
"During such a difficult year for so many, we're honored to stand among the best travel brands in the world," TurnKey Co-founder and CEO John Banczak said. "Vacation rentals have come into the spotlight as the CDC's recommended travel option during the pandemic, and winning Gold for the second year in a row is a testament to our remarkable team who delivers unmatched service to our guests and homeowners alike."
The Travel Weekly Magellan Awards recognize the best companies and campaigns across the spectrum of travel industry segments, including: Hospitality, Travel Destinations, Cruise Lines, Online Travel Services, Airlines and Airports, Travel Agents and Agencies, Tour Operators and Ground Transportation. A panel of travel industry experts serve as judges for the Magellan Awards and highlight outstanding professionals in a diverse array of categories and specialties.
Founded in 2013, TurnKey pioneered a new model for scaling vacation rental hospitality in top destinations across the U.S., leveraging technology and expert, local teams to deliver consistent experiences in one-of-a-kind homes. Key to that delivery is TurnKey's proprietary technology platform for remote, end-to-end facilitation of vacation home management, from scheduling and validating housekeeping jobs for every stay, to automatically generating time-coded digital lock codes for all guests. Not to mention, their custom digital lock technology for a 100% contactless check-in and checkout experience.
In 2020, TurnKey introduced new home cleaning innovations, including enhancements to their patented GuestWorks® cleaning system and verification technology. The GuestWorks® system requires professional housekeepers to follow a stringent set of cleaning standards, customized for each home and available on the TurnKey Housekeeping App, as well as confirm and photo-validate their use of EPA-approved COVID-19 fighting products, as identified by the American Chemistry Council's Center for Biocide Chemistries.
A full list of 2020 Travel Weekly Magellan Award winners can be found here.
TurnKey Vacation Rentals
TurnKey Vacation Rentals is a full-service vacation rental property management company for premier vacation rental homes in top U.S. travel destinations. As a leading vacation rental hospitality brand, TurnKey provides guests with the consistency and quality of a fine hotel experience, while optimizing the management, marketing and return on investment for vacation rental homeowners. Our proprietary smart home technology – digital smart locks, housekeeping scheduler, in-home tablet, noise decibel monitors and more – integrates with local, in-market teams to ensure remarkable vacation rental experiences for every home, every stay, every time. TurnKey is based in Austin, Texas, and venture-backed by Altos Ventures, Adams Street Partners, Silverton Partners and institutional and angel investors. To learn more, visit turnkeyvr.com.