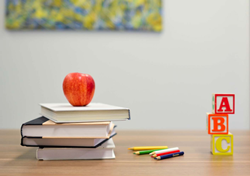 In 2020, WyzAnt remains the obvious choice for tutoring, and we're pleased to give them another first-place ranking
OVERLAND PARK, Kan. (PRWEB) November 17, 2020
TopConsumerReviews.com once again gave another best-in-class 5 star rating to WyzAnt, an industry frontrunner among online resources for hiring Tutors for all ages and subjects.
More now than ever, parents across the nation are finding themselves responsible for helping their children with schoolwork. Remote learning often leaves students scratching their heads about a lesson after a video connection failed or they weren't able to stay "in class" long enough to get questions answered. Even college students are feeling the pressure, with decreased access to in-person instruction and professors' office hours. But, as in times past, now is the perfect time to get one-on-one help by working with a tutor - via video or even face-to-face as circumstances allow. There are more well-educated tutors available than ever before, as people take up tutoring as a side hustle or as a great option for working from home. The best way to find the right tutor is through an online service that specializes in connecting students with qualified individuals, for everything from kindergarten readiness skills to advanced topics in math and science.
"For many years, WyzAnt has been our preferred source of knowledgeable, accessible tutors," according to Brian Dolezal of TopConsumerReviews.com, LLC. "With over 70,000 tutors registered in the United States alone, this platform makes it incredibly easy to find someone to help you or your child with practically any topic you can imagine. College entrance exam prep? Mandarin Chinese? 6th grade math? Yes to all of those and so many more. Hourly rates are set by each tutor, so you can always choose the person who fits your budget as well as your desired content area. We also love that prospective clients can read reviews from previous students, determine if a tutor has undergone a background check, and reach out directly to any possible matches. Best of all, despite the fact that WyzAnt doesn't collect any fees from customers for using the service, they still back all of the tutoring offered with a 100% satisfaction guarantee that covers the first hour with any instructor. In 2020, WyzAnt remains the obvious choice for tutoring, and we're pleased to give them another first-place ranking."
To find out more about WyzAnt and other online resources for hiring Tutors, including reviews and comparison rankings, please visit the Tutors category of TopConsumerReviews.com at https://www.topconsumerreviews.com/tutors/.
About WyzAnt
Since 2005, WyzAnt has offered a platform featuring more than 65,000 high-quality tutors instructing in subjects ranging from math and science to computer programming and foreign languages. Their powerful online system allows students to connect with professional tutors, book lessons and attend sessions from the safety of their homes. With WyzAnt, there are no commitments or expensive pre-paid packages. Every lesson is pay-as-you-go, and if a student doesn't love their first hour with a new tutor, it's free, guaranteed.
About TopConsumerReviews.com
TopConsumerReviews.com, LLC is a leading provider of reviews and rankings for thousands of consumer products and services. From Tutors to Homeschool Supplies and Homework Help, TopConsumerReviews.com delivers in-depth product evaluations in order to make purchasing decisions easier.