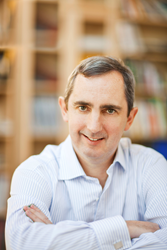 Brand design projects that previously took days can be completed in minutes using Tweak's design automation functionality.
Killorglin, Co. Kerry, Ireland (PRWEB) January 20, 2020
The report highlighted the top-reviewed Digital Asset Management solutions that allow business users to optimise usage of their digital brand assets, empowering employees to use, edit and download brand assets.
Tweak, a cloud-based software as a service solution achieved the highest net promoter score (87 points) among all its European competitors. (The Net Promoter Score is an index ranging from -100 to 100 that measures the willingness of customers to recommend a company's products or services to others.) Tweak empowers organisations to manage and customise their digital brand assets, boosting productivity by turning around artwork, images and video for campaigns in minutes rather than days.
All reviewers gave Tweak a four or five-star rating. 88% of reviewers gave a five-star rating, with Tweak achieving the highest level of customer satisfaction among all its competitors. Across all global competitors, European users ranked the software as no. 2, just two points behind the leader in the category. In the other major software review platform, Capterra, Tweak's software is also very highly rated, achieving 4.5 stars from a possible five, based on user reviews.
"We spend a huge amount of staff time searching and researching for the right photos, images and video for our various content needs, like our website, marketing and social media. Tweak DAM has helped us to organise our huge archive of content in a way that makes it accessible quickly, and not just to those who work on these areas every day."
said Tweak user, Eamon Sharkey, Fundraising Manager, GOAL a global nonprofit.
Tweak founder & CEO Jerry Kennelly said he was delighted with news of the rankings "Tweak's software allows brands to be consistent and efficient, empowering teams to leverage brand assets at lightning speed instantly. We are delighted to be named as a high performer in the hyper-competitive Digital Asset Management category by our users. They value the uncompromised control and efficiencies their brands experience with our software. It's a credit to our dedicated team of professionals, based in Killorglin, Co. Kerry, Ireland and elsewhere".
Tweak achieved top scores among all its competitors for the following criteria, as reviewed by users in Europe:
Would recommend – 95% of users
Functionality needs met – 93% of users
Easy to do business with – 96% of users
Happy with customer support – 98% of users
Easy to use – 92% of users
What Tweak's customers said in their G2 Crowd reviews
"Excellent service" . Great support"
"We absolutely love Tweak!"
"Fantastic system, - seamless and easy to use with fantastic designs."
"Perfect tools for my team"
"Excellent product, great service ,with a user friendly platform"
"Highly recommend"
"It generates so much time-savings in more-efficient work-flow"
"Excellent tool for our business"
Read the Tweak profile for the full G2 Crowd Grid Winter 2020 Report to learn more.
About Tweak
Tweak is the most intuitive cloud-based Digital Asset & Brand Management solution available today. Team members can find the digital files they need in seconds with great tools to organise and segment assets. Collaboration tools, duplicate detection, time-release and AI-based metadata make it all easier. Using Tweak allows bottlenecks to be removed and productivity boosted within a single brand hub. Granular permissions can be created for each asset shared – and every interaction is recorded for optimum security and oversight.
Tweak's cloud based solutions allow team members located anywhere to edit brand designs for digital and print 24/7, with oversight and final approval from head office if required. Brand design projects that previously took days can be completed in minutes using Tweak's design automation functionality. Website: http://www.tweak.com
Tweak's software is used by a wide variety of customers in Europe, US & Australasia, including retail, hospitality, real estate, government, education & sports clubs. Users include Petstop, Médecins Sans Frontières, Height for Hire, Choice Hotel Group, Carbery, Joyce's Supermarkets, Expert Hardware, Leinster Rugby, Irish Life, Solvotrin
The Montennotte Hotel, Combilift, Rí Rá Irish Pubs, NZTE, Austrade.
About G2 Crowd, Inc. The world's leading marketplace for business software and services, G2 Crowd drives better purchasing decisions. Business professionals, buyers, investors, and analysts use the site to compare and select the best software and services based on more than 500,000 peer reviews and synthesized social data. Over 23 million business buyers around the world have trusted G2 Crowd to gain unique insights.