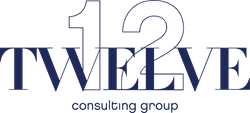 We hire smart individuals that are strategically focused, data-driven and who align with our core values.
MINNEAPOLIS (PRWEB) May 17, 2019
Twelve Consulting Group has been named one of Inc. magazine's Best Workplaces for 2019, our fourth annual ranking in the fast-growing private company sector.
Hitting newsstands today in the June 2019 issue, and as part of a prominent Inc.com feature, the list is the result of a wide-ranging and comprehensive measurement of private American companies that have created exceptional workplaces through vibrant cultures, deep employee engagement, and stellar benefits. Collecting data on nearly 2,000 submissions, Inc. singled out 346 finalists.
Each nominated company took part in an employee survey, conducted by Omaha's Quantum Workplace, on topics including trust, management effectiveness, perks, and confidence in the future. Inc. gathered, analyzed, and audited the data. Then we ranked all the employers using a composite score of survey results. This year, 74.2 percent of surveyed employees were engaged by their work—besting last year's 72.1 percent.
Twelve Consulting Group is in business to empower leaders to think strategically and act quickly—and it starts with their culture and people. Twelve GC hires smart individuals that are strategically focused, data-driven and who align with their core values. The result of this model is a sustainable partnership: happy clients that are self-sufficient and can continue to grow and evolve.
"We focus on finding people with diverse backgrounds and skill-sets, but who align with our values of personal growth, excellence, collaboration and well-being. These core values enable us to keep driving forward and build a dynamic culture." - Josh King, CEO at Twelve Consulting Group
While researching the finalists, Inc. and Quantum saw distinct themes:

99% provide health insurance—and some cover the cost
49% allow employees to bring pets to work
65% take employees to offsite retreats to relax and recharge
16% offer paid sabbaticals to reward length of service
"With today's tight labor market, building a great corporate culture is more important than ever," says Inc. magazine editor in chief James Ledbetter. "The companies on Inc.'s Best Workplaces list are setting an example that the whole country can learn from."
About Twelve Consulting Group
Founded in 2013 by Jill King, Twelve Consulting Group is the largest exclusive Anaplan Partner, implementing over 330 Anaplan projects for nearly 100 clients. With a strong emphasis on developing their people and clients, Twelve focuses on building internal IP and enablement to deliver industry-leading Anaplan consulting services. Twelve was named Anaplan's Americas Partner of the Year Award for 3 consecutive years, highlighting their deep product knowledge in Finance, Sales, Supply Chain and Workforce Planning and implementation excellence with a 91 NPS score and 93% CSAT score. Twelve is passionate about giving back to the communities in which they live and work, and recently celebrated their 50th Empowering Leaders donation. For more information, visit twelvecg.com.
About Inc. Media
Founded in 1979 and acquired in 2005 by Mansueto Ventures, Inc. is the only major brand dedicated exclusively to owners and managers of growing private companies, with the aim to deliver real solutions for today's innovative company builders. Winner of Advertising Age's "A-List" in January 2015, and a National Magazine Award for General Excellence in both 2014 and 2012, Inc. has a monthly audience reach that's grown from two million in 2010 to more than 20 million today. For more information, visit Inc.com.
About Quantum Workplace
Quantum Workplace is an HR technology company that serves organizations through employee engagement surveys, action-planning tools, exit surveys, peer-to-peer recognition, performance evaluations, goal tracking, and leadership assessment. For more information, visit QuantumWorkplace.com.