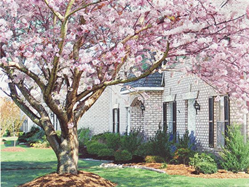 "Of the many performance metrics currently available, the one that matters the most to us is the feedback that we receive from our residents." - Jim Ledbetter, President of Drucker + Falk
NEWPORT NEWS, Va. (PRWEB) March 17, 2020
Leading apartment industry research firm, J Turner Research, partners with Multifamily Executive on a monthly basis to publish the Online Reputation Assessment (ORA™) Power Ranking. This ranking system evaluates top properties and management companies in the U.S. based on their ORA™ scores, a cumulative compilation of a property's ratings across multiple review sites. The online ratings of more than 100,000 properties are monitored and analyzed nationwide, and properties are assigned a score of 0-100. This score aids in comparing properties and portfolios against one another and serves as a reference point for local, regional, and national competition. In the sixth annual 2019 Elite 1% ORA™ Power Ranking, 1,290 properties made it to the ORA™ Elite club (56 more than last year). Of those 1,290, 12 Drucker + Falk (DF) Multifamily communities are in the top one percent.
Drucker + Falk, a best in-class multifamily management organization and full-service real estate/investment firm, is proud to be recognized in the Elite 1% not once but twelve times. DF Multifamily currently manages apartment homes in 13 states: Alabama, Arkansas, Florida, Georgia, Indiana, Kentucky, Maryland, North Carolina, Ohio, Pennsylvania, South Carolina, Tennessee and Virginia.
See below for the 12 Drucker + Falk - managed apartment communities on the Elite 1% list:

Jim Ledbetter, President of Drucker + Falk, said, "Of the many performance metrics currently available, the one that matters the most to us is the feedback that we receive from our residents. We take their satisfaction very seriously at Drucker + Falk. Having multiple DF communities named to the ORA Power Ranking list each year is a testament to the standard of excellence that our on-site and internal teams exhibit each and every day to make apartment life for our residents the best that it can possibly be."
ABOUT DRUCKER + FALK
Founded in 1938, Drucker + Falk is a full service real estate and investment firm managing a diverse portfolio of nearly 40,000 apartment homes and approximately 3,000,000 square feet of office, retail and industrial space in 13 states. In addition to managing a broad range of properties, including class A+ to affordable apartment communities, mixed-use and all types of commercial properties, Drucker + Falk partners with clients on developing new properties, renovating and repositioning assets, converting historic properties to unique, upscale apartment homes and offers commercial leasing and sales services. For more information visit Drucker + Falk.
ABOUT ORA POWER RANKINGS
Developed by J Turner Research, the ORA Power Rankings are a monthly, independent ranking of apartment properties and management companies based on their Online Reputation Assessment (ORA) scores. A property or management company is not required to be a J Turner Research client to qualify for this ranking, which is published by J Turner's media partner Multifamily Executive. To learn more or to request your ORA score, visit http://www.jturnerresearch.com/about/what-is-ora-score.