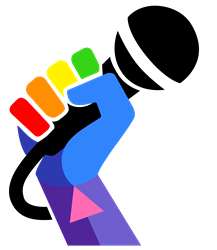 The First Amended Complaint includes a new freedom of speech claim that alleges that Google/YouTube are using and applying 'subjective, vague, and over-broad criteria which give Defendants unfettered and unbridled discretion to censor speech for arbitrary, capricious, or nonexistent reasons.'
SAN FRANCISCO (PRWEB) November 13, 2019
Divino Group LLC, owner of San Francisco's GlitterBombTV.com, and an expanded group of 12 total LGBTQ+ creators, have filed a First Amendment Complaint in a lawsuit vs. Google/YouTube (Case 5:19-cv-04749-VKD) in the U.S. District Court, Northern District of California, San Jose Division on behalf of the LGBTQ+ community, a protected class under California law. They are being represented by the law firm Browne George Ross LLP.
Click here to view the full legal filing of the First Amended Complaint.
The First Amended Complaint (FAC) alleges that: the plaintiffs' "legal rights have been violated by Defendants' use of the data regarding users' gender, sexual orientation, religious, ethnic, racial, political and/or commercial and data driven identities and viewpoints, to restrain, discriminate against, economically crush, and cleanse disfavored users from the YouTube Platform in direct violation of the users' civil and consumer rights." [FAC: pages 1-2]
Furthermore, it alleges that: "Google/YouTube's cleansing of independent LGBTQ+ video content creators is not limited to discriminating against those creators and users who identify as, or express LGBTQ+ viewpoints. Documented evidence exists and lawsuits are pending or are being threatened by independent third party video creators and loyal users of the YouTube Platform who have been victimized by Defendants' practices because of the users' race, religion, political affiliations, or commercial status. Google/YouTube is using identity based censorship to determine who can and cannot continue to use the YouTube platform." [FAC: pages 2-3]
The First Amended Complaint includes a new freedom of speech claim that alleges that Google/YouTube are using and applying "subjective, vague, and over-broad criteria which give Defendants unfettered and unbridled discretion to censor speech for arbitrary, capricious, or nonexistent reasons." [FAC: page 102]
It alleges that: "Defendants' actions also violate Plaintiffs' right to free association and assembly by blocking viewers' access to videos and comments." And "Defendants' actions were done with the intent to deprive Plaintiffs and other LGBTQ+ YouTube users of their right to free speech." [FAC: pages 102-103]
It alleges that the: "Defendants are operating a Company Town in which YouTube is designated as the public forum or "town-square" for the community to gather and engage in free speech, expression, communication, and to exchange ideas." [FAC: page 103]
The four new plaintiffs joining the lawsuit vs. Google/YouTube include:

Sal Bardo, who owns and operates SalBardo.com. He is an independent filmmaker who directs and produces films for LGBTQ+ audiences. Since 2011, he's promoted the films on his YouTube channel.
Stephanie Frosch, who has produced and distributed a series of 189 original videos focused on lifestyle topics, advice, interviews and mini-documentaries that present her experiences as a lesbian, or cover topics and issues of interest to the LGBTQ+ community on her YouTube channel since 2009.
Tamara (Sheri) Johnson, who owns and operates the Strong Voices TV Network and serves as its CEO. In 2012, she began developing and producing short videos, original web series, animated series and feature-length films for an LGBTQ+ audience, originally using her YouTube channel for distribution. In 2016, Johnson launched her own on-demand network on the internet that directly competes with the YouTube platform.
Greg Scarnici, who owns and operates his own website and has been producing comedic videos for the queer community since 2007 on his YouTube channel. Scarnici is a comedic writer, director, producer and performer who has been employed as an Associate Producer for "Saturday Night Live" for 25 years.
"The LGBTQ+ Plaintiffs are Lesbian, Gay, Bisexual, Transgender, Transsexual or Queer content creators, viewers, users, and consumers of the online global video and social media platform known as "YouTube." Plaintiffs bring this lawsuit to redress Defendants Google/YouTube's past, present, and continuing unlawful restraint of speech, discrimination, consumer fraud, unfair and deceptive business practices, and breach of consumer contract rights on the YouTube Platform, and related services and products offered to consumers in connection with the use of the platform. . . ." [FAC: page 1]
Media Contacts:
Chris Knight at Divino Group
chris@divinogroup.net
415-786-9226 c.
Sean T. Walsh at WWGR Consulting
swalsh@wwgrconsulting.com
415-780-2532 o., 415-203-8991 c.