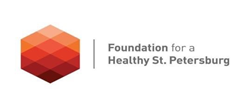 The objective of these capacity-building mini-grants is to help fill some of the unmet needs that nonprofits in our area are faced with.
ST. PETERSBURG, Fla. (PRWEB) July 26, 2018
This month the Foundation for a Healthy St. Petersburg awarded 21 nonprofit organizations grants ranging from $10,000 to $20,000 to support much-needed organizational improvements in areas such as technology, infrastructure, marketing, communications, training and planning. The grants are part of the Foundation's investment in nonprofits in Pinellas County that are working to address social issues and problems that lead to health disparities and poor health outcomes.
The first countywide assessment of the nonprofit sector, released by the Foundation in May, revealed that many nonprofits in Pinellas County lack access to unrestricted funds to make improvements in their organizations that would help them fulfill their missions and better serve the public. These grants are designed to provide the flexible funds needed to pursue such projects over the next three to nine months.
Here's how the 21 organizations will use a total of $398,341:
211 TAMPA BAY CARES, INC. - $20,000 to support the development of a comprehensive Next Generation 211 strategic vision plan.
ADOLESCENT SEXUAL HEALTH COLLABORATIVE (FISCAL AGENT: LEAGUE OF WOMEN VOTERS EDUCATION FUND) - $20,000 to develop and launch a website, provide digital marketing outreach, purchase technology and implement a two-year strategic plan for increased sexual health education and resource access in Pinellas County.
BOYS & GIRLS CLUBS OF THE SUNCOAST, INC. - $20,000 to support the development of a feasibility study and a marketing strategy to boost the organization's community awareness efforts.
ECKERD YOUTH ALTERNATIVES INC. - $20,000 for a 9-month planning process to convene with community leaders and partner organizations to determine the best sustainable and replicable interventions for the highest risk youth in South St. Petersburg.
FAMILY RESOURCES, INC. - $18,827 to support the purchase of a Constituent Relationship Management software and companion website content analysis services to increase community awareness, online fundraising and digital marketing efforts.
FEEDING TAMPA BAY - $20,000 to upgrade an agency-wide inventory system (CERES/Navision) to track and monitor the 48-plus million pounds of food that it manages across its footprint, including South Pinellas County.
GUARDIAN AD LITEM FOUNDATION OF TAMPA BAY - $13,000 for a streamlined and integrated children's needs request management software, to develop a measurable program outcome assessment tool to provide community training and to develop an evidenced-based lending library.
GULF COAST JEWISH FAMILY AND COMMUNITY SERVICES, INC. - $20,000 to adopt a Learning Management System to increase organizational efficiency, bolster staff retention and development and better monitor agency compliance.
GULFCOAST LEGAL SERVICES - $20,000 for a systematized legal needs checkup, as well as recruit and train others in legal delivery methods and holistic services.
HEALTHY START COALITION OF PINELLAS, INC. - $20,000 for a fund development/fundraising plan that includes increased access to funding opportunities, improved donor and sponsor recruitment, engagement and tracking.
LEAGUE OF WOMEN VOTERS OF FLORIDA EDUCATION FUND, INC. - $20,000 for enhanced web development and digital marketing efforts for the 2018 Voter Guide.
LEALMAN AND ASIAN NEIGHBORHOOD FAMILY CENTER - $10,000 for computer and electronic upgrades, software upgrades and the introduction of new programs.
PACE CENTER FOR GIRLS, INC. PINELLAS - $20,000 for design and implementation of organizational resource development planning and long-term program vision through engaging the community and stakeholders.
PINELLAS COUNTY HOMELESS LEADERSHIP BOARD INC. - $20,000 to ensure all homeless Continuum of Care (CoC) agencies' leadership and staff serving homeless individuals and families are trained in strategies that support the Housing First philosophy and provide low barrier shelter and services.
POLICE ATHLETIC LEAGUE OF ST. PETERSBURG, INC. - $19,888 for a refreshed website and improved online giving platform.
RCS PINELLAS INC. - $19,681 for an internal training program to assist leadership in addressing the needs of those facing homelessness.
SOCIETY OF ST. VINCENT DE PAUL SOUTH PINELLAS, INC. - $20,000 will be used to build a culture of philanthropy, diversify funding and secure long-term financial sustainability to end homelessness and obliterate poverty.
STARTING RIGHT, NOW - $20,000 to create a cell phone app to be utilized by homeless persons, unaccompanied students and staff to allow for quick dissemination of information.
THE SALVATION ARMY - $17,102 to implement a new learning management system to improve the quality of service administered to clients, strengthen compliance and increase employee and volunteer retention.
THE WELL FOR LIFE, LLC (FISCAL AGENT: ADVANTAGE VILLAGE ACADEMY, INC.) - $20,000 to improve board infrastructure, technology enhancements and create a strategy for revenue generation opportunities.
WESTCARE GULFCOAST-FLORIDA, INC. - $19,843 for the installation of wireless technology components to increase access to assessment and treatment tools of clients with substance use and behavioral health disorders.
The findings of the Nonprofit Assessment Report, created in partnership with the Nonprofit Leadership Center of Tampa Bay, offered a current snapshot into Pinellas County's nonprofit sector strengths and challenges. The objective of these capacity-building mini-grants is to help fill some of the unmet needs that nonprofits in our area are faced with.
The needs identified in the assessment have also led the Foundation to invest in a Board Development Summit, fundraising trainings and individual agency assessments, in partnership with the Nonprofit Leadership Center. Information on these opportunities will be available soon.
To view the report: http://healthystpete.foundation/wp-content/uploads/2018/05/FHSP-nonprofit-assessment-pinellas-county.pdf
ABOUT THE FOUNDATION FOR A HEALTHY ST. PETERSBURG
The Foundation for a Healthy St. Petersburg is a private foundation formed in 2013 following the sale of the nonprofit Bayfront Health St. Petersburg. It is the steward of almost $180 million in assets to support health equity in Pinellas County. The Foundation inspires and empowers people, ideas, information exchange, organizations and relationships to end differences in health due to social or structural disadvantages and improve population health.