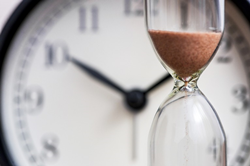 DALLAS (PRWEB) December 29, 2020
Twisted Cycles has been the place to find pre-owned motorcycles during the holiday season. However, customers looking to browse their inventory in person should be aware of the dealership's updated hours during the rest of the holiday season at both the North Dallas and Lubbock locations.
Twisted Cycles in North Dallas will be closed for several days before the start of 2021 and are changing their total hours of availability in 2021. The dealership will close at 4 p.m. on Thursday, Dec. 31. They will remain closed on New Year's Day until Tuesday, Jan. 5. From there, the location will have new store hours. They will be open from 10 a.m. to 7 p.m. Monday through Saturday. For additional information, customers are welcomed to call the location at (214) 937-5959.
Meanwhile, Twisted Cycles of Lubbock will be unavailable for select dates before returning to normal business hours in 2021. The dealership will be closed on Thursday, Dec. 31 at 4 p.m. and will remain closed until Monday, Jan. 4. The location will then resume normal business hours from Jan. 5 onwards. Their regular hours are from 9 a.m. until 6 p.m. Monday through Saturday. For questions on their hours, customers can call the location at (806) 687-7300.
While Twisted Cycles will modify their business hours, both dealerships remain an option to find local pre-owned motorcycles for purchase. To view available inventory, customers can go online or are welcome to visit either location during business hours. The North Dallas location is located on 7700 S Interstate 35 E in Corinth, TX. Meanwhile, the Lubbock location can be found at 2401 S Loop 289. The dealership website can be found at https://www.twisted-cycles.com/.