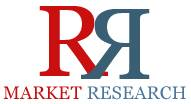 APAC is the largest & fastest two wheeler fuel injection systems market while N.A. can see increase in demand in coming years.
(PRWEB) December 14, 2014
This report covers the global two wheeler fuel injection systems market, which is broadly segmented by technologyElectronic fuel injection (EFI), and Carbeureted Fuel Injection System (CFI) system which is further segmented into Multi-Pont Fuel Injection System (MPFI). The market is further segmented by the engine size as less than 100 CC, 101 CC – 150 CC, 151 CC – 250 CC, 251 CC – 500 CC and 501 CC & above. The market is also segmented by major regions (Asia-Pacific, Europe, North America, and RoW) along with the key countries in each region. The report is segmented by key components that are employed as Fuel injection (FI) system which includes Fuel injectors, Electronic control unit (ECU) & Fuel pump/Rail and carburetors which include Off-idle circuit, open throttle circuit, choke, power valve, & accelerator pump. Complete report is available at http://www.rnrmarketresearch.com/two-wheeler-fuel-injection-systems-market-by-technology-carbureted-fuel-injection-system-electronic-fuel-injection-system-by-engine-size-by-component-and-by-geography-global-forecast-and-analys-market-report.html .
Majority of motorcycles till now were employed with conventional carburetor system and are widely used as a mean of transportation especially in urban areas. This conventional fuelling system produces harmful gases and consumes ample amount of fuel as compared to the electrical fuel injection system. Therefore it is appropriate to have a fuel injection system employed which can easily be retrofitted to the current on-road motorcycles. Thus the manufacturers have introduced a new electric fuel injection system which is the most promising technology that will enhance positively the fuel economy, engine performances & also assist big way in reducing exhaust emission, as compared to the conventional carburetor system.
Companies profiled in two wheeler fuel injection systems market report are Robert Bosch GmbH (Germany), Magneti Marelli S.p.A. (Italy), Ucal Fuel systems Ltd. (India), Delphi PLC (U.K.), Keihien Corporation (Japan) and Mikuni Corporation (Japan). Order a copy of this research at http://www.rnrmarketresearch.com/contacts/purchase?rname=249974 .
Table of Contents for "Two Wheeler Fuel Injection Systems Market by Technology (Carbureted Fuel Injection System, Electronic Fuel Injection System), by Engine Size, by Component and by Geography – Global Forecast and Analysis to 2019" research report includes:
1 Introduction
1.1 Objectives of the Study
1.2 Markets Covered
1.3 Stakeholders
1.4 Market Definitions
1.5 Market Scope
2 Research Methodology
2.1 Market Size Estimation
2.2 Market Crackdown and Data Triangulation
2.3 Market Share Estimation
3 Executive Summary
4 Premium Insights
5 Market Overview
5.1 Introduction
5.2 Market Segmentation
5.3 Market Dynamics
6 Industry Trends
6.1 Introduction
6.2 Value Chain Analysis
6.3 Porter's Five force Analysis
6.4 Pest Analysis
7 Two Wheeler Fuel Injection System Market, By Components
7.1 Introduction
7.2 Fuel Injection (FI)
7.3 Carbeurators
8 Global Two Wheeler Fuel Injection Market, By Region
8.1 Introduction
8.2 Global Market, By Region
9 Global Two Wheeler Market, By Technologies
9.1 Introduction
9.2 Electronic Fuel Injection (EFI)
9.3 Carbureted Fuel Injection System (CFI)
10 Two Wheeler Fuel Injection System Market, By Engine Size
10.1 Introduction
10.2 Market, By Engine Size
11 Competitive Landscape
11.1 Overview
11.2 Market Share Analysis, Global 2 Wheeler Fi System Market
11.3 Battle for Market Share: New Product Launches Was the Key Strategy
11.5 New Product Launches
11.6 Agreements, Partnerships, Collaborations, and Joint Ventures
11.7 Mergers and Acquisitions
11.8 Expansions
12 Company Profiles
12.1 Introduction
12.2 Robert Bosch GMBH
12.3 Delphi Automotive
12.4 Magneti Marelli
12.5 Keihin Corporation
12.6 UCAL
Get discount on this research report at http://www.rnrmarketresearch.com/contacts/discount?rname=249974 . (This is a premium report priced at US$ 4650 for single user license).
Browse Similar Reports:
"Fuel Injection Systems Market By Technology (Port Fuel, GDI, Direct Diesel), Engine Type (Gasoline, Diesel), Geography, Vehicle Type & Component: Global Trends & Forecast To 2018" is a Feb 2013 publication of 402 pages and it says fuel injection system market is expected to grow from $47,026.0 million in 2012 to $72,507.4 million by 2018, growing at a CAGR of 7.48% for the same period. During the next six years, diesel fuel injection systems are expected to occupy the major share of the market as against gasoline fuel injection systems. Companies profiled in this research report are Continental Ag, Delphi Automotive Plc, Denso Corporation, Edelbrock Llc, Federal-Mogul Corporation, GB Remanufacturing Inc., Hitachi Ltd, Holley Performance Products Inc., Infineon Technologies Ag, Keihin Corporation, Kinsler Fuel Injection, Magneti Marelli S.P.A, NGK Spark Plug Inc., Robert Bosch Gmbh, TI Automotive Inc., Transonic Combustion Inc., UCI International Inc. (UCI Fram Group), Westport Innovations Inc. , and Woodward Inc. Complete report available at http://www.rnrmarketresearch.com/fuel-injection-systems-market-by-technology-port-fuel-gdi-direct-diesel-engine-type-gasoline-diesel-geography-vehicle-type-component-global-trends-forecast-to-2018-market-report.html .
About Us:
RnRMarketResearch.com is your single source for all market research needs. Our database includes 500,000+ market research reports from over 95 leading global publishers & in-depth market research studies of over 5000 micro markets. With comprehensive information about the publishers and the industries for which they publish market research reports, we help you in your purchase decision by mapping your information needs with our huge collection of reports. (http://www.rnrmarketresearch.com/ ).