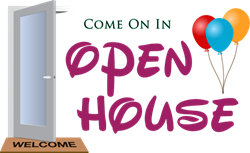 All My Children Daycare's staff are all looking forward to meeting parents
NEW YORK (PRWEB) December 11, 2018
All My Children Daycare and School welcomes families on Manhattan's Lower East Side to tour the facilities and meet the dedicated staff at their Lower East Side location. The center will be enrolling children ages 6 months to 5 years.
Two open houses are scheduled - Monday, December 17th 7-9PM and Sunday, January 6th 11AM-2PM. Location is: 112 Ridge Street, New York, NY 10002.
There will be open play and arts and crafts for the kids and parents can talk to the school's director and learn about the curriculum.
AMC is committed to preparing young children for school and life readiness. Their safe, nurturing, eco-friendly learning environment and ethical character define their dedication to instilling within each child the skills necessary to continuously develop their own knowledge and their desire to establish a better world. Using The Creative Curriculum, Common Core standards, and Music, Movement, Drama, and Nature programs, AMC forms the foundation of their learning-centered program.
Being environmentally sustainable is important to All My Children Daycare. From their furniture, toys and supplies, to the paint on their walls and their facility layout, to their Energy Star appliances, and most importantly, involving children in the process through eco-sensitive diapering, organic, locally sourced food, and daily gardening, they incorporate their responsibility to be citizens of this Earth into every aspect of their ideology.
The staff looks forward to meeting parents.
http://allmychildrendaycare.com/