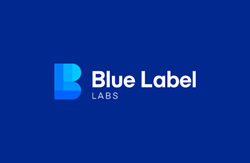 We've built many apps over the years that rely on connected hardware but being on the cutting-edge of digital transformation was new for us, as I imagine it has been for a lot of teams who create such products. After reviewing documentation and a little sandboxing, we knew we'd be able to build some
NEW YORK (PRWEB) April 26, 2021
For the second consecutive year, apps from digital product agency, Blue Label Labs, are being featured in two different categories at this year's Webby Awards. As part of what the New York Times has famously designated as the "Internet's highest honor," apps that make it in front of the organization's judging body of over 2000 industry experts are considered to be exemplary digital solutions.
Following in the wake of last year's success of the inHouse platform that was nominated in the Food & Drink category as well as featured as an honoree in the AI category because of its sophisticated chatbot, Pepper, two different products from Blue Label Labs are recognized in specific categories for their technological achievements. The JAXJOX home fitness solution which has been called the "Future of Fitness" on Forbes is nominated in the Connected Products & Wearables category while the music discovery platform, bopdrop, is named as an honoree in the Apps and Software: Entertainment category.
JAXJOX experienced massive success last year as many turned to app-driven home fitness solutions due to COVID-19. Creating an app that would capably interface with robust JAXJOX fitness equipment was said to be "a fun challenge," from CEO, Bobby Gill. "We've built many apps over the years that rely on connected hardware but being on the cutting-edge of digital transformation in fitness was new for us, as I imagine it has been for a lot of teams who create such products. After reviewing documentation and a little sandboxing, we knew we'd be able to build something that would be able to contend admirably in a highly competitive space."
The bopdrop platform for iOS is designed to augment the Spotify and Apple Music services with a system that features a powerful recommendation engine and a social media element. "There's a great story here: Matt [Krause] passionately went all-in on bopdrop by quitting his job and marketing his idea far and wide while it was in development. Thanks to his efforts, bopdrop had a couple of thousand downloads on day one and even broke into the App Store's top free apps."
JAXJOX is continuing to gain traction in the digital fitness world as the recently received $10 million in series A funding in October of 2020 to continue growth as a new leader in the market. Since its launch, bopdrop has evolved to now incorporate the Apple Music platform, allowing new users to take advantage of the platform and those with both services connected to enjoy a broader selection of music.
About Blue Label Labs
Blue Label Labs works side-by-side with ambitious companies, brands, and founders to execute our holistic approach to strategy, design, and engineering. Together, they make bolder choices and uncover transformative change with customer-centric and truly user-validated digital products. Specializing in building on-demand, two-sided marketplaces, their remote teams of developers, designers, and product managers build software and mobile apps for iOS and Android to suit modern business models.