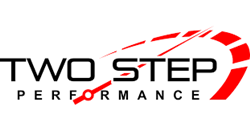 Small modifications can make the vehicle more durable, increase fuel efficiency and increase the car's power.
CLINTON, Miss. (PRWEB) May 20, 2021
Two Step Performance has announced the release of their newest article: A comprehensive Guide to Tuning a Car. The article highlights the benefits of tuning your car.
Many people shy away from making adjustments to their vehicle, but the reality is that some small tweaks can go a long way in improving your ride. According to the article, small modifications can "make the [vehicle] more durable, increase fuel efficiency and increase the car's power." People assume that car-tuning is for powerful hot rods, but those adjustments can improve your car's drivability, fuel economy, and overall performance.
Two Step Performance highlights the financial investment that accompanies tuning up your car. The article not only advises on how to mitigate the overall cost but also the best ways to give your car the best tune up possible.
By highlighting the reasons for tuning up your car, the guide helps readers to diagnose the issues they might want to address with their own vehicle via tuning. It also provides directions on how to proceed with different types of tunings.
To learn more about car performance, visit Two Step Performance here.
About Two-Step Performance:
Proceeded by a lifelong passion of driving and modifying imported cars, in August of 2017, Two Step Performance began selling Wilwood and Brembo Big Brake Kits. In the time since they have added other popular brands such as KTuner, PRL Motorsports, and ACUiTY Instruments. Their hope and desire is to continue to add the brands and products you already know and love, while serving the import tuner community.