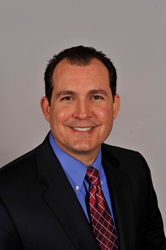 Becoming an entrepreneur takes self confidence and an ability to delegate.
Atlanta, GA (PRWEB) August 29, 2015
Have you always wondered if you have what it takes to become an entrepreneur? Atlanta businessman and entrepreneur Ty Rhame explains it all in his new SlideShare presentation, Qualities of All Entrepreneurs. Ty Rhame has been a successful entrepreneur for decades and has great tips to share, but encourages those who want to strike out on their own to do a self assessment first.
"Not everyone has what it takes to be an entrepreneur," says Rhame. "It takes a lot of discipline, perseverance and plain old hard work. It's not the get-rich-quick approach that many people seem to think. "
In the presentation, Ty Rhame lays out the important traits needed to be successful as an entrepreneur. While many would-be entrepreneurs share a desire to work for themselves, have always dreamed of owning a company and want to strike it rich, the person who will succeed has some experience in business, a proven track record and the skills to build a business from the round up. According to Ty Rhame, it's important to put a good management team into the mix, take initiative and be able to weather the storms that will inevitably come your way.
"Quitters need not even consider becoming entrepreneurs," says Rhame. "Becoming an entrepreneur takes self confidence and an ability to delegate. I've always found that the traits that serve me best are integrity, creative thinking and a willingness to constantly learn from my failures as well as successes."
Ty Rhame is a successful Atlanta entrepreneur with 25 diverse businesses in his portfolio. Rhame, who is passionate about building profitable companies, has launched new ventures from the ground up and is a strategic advisor to numerous others. His business interests span a wide range of industries, from aviation and work force management to real estate, apparel and technology. Rhame continues to actively seek new business opportunities.
A professional pilot, Ty Rhame was recently recognized by the Federal Aviation Administration by his inclusion into the prestigious FAA Airmen Certification Database (http://www.faa.gov), which names certified pilots who have "met or exceeded the high educational, licensing and medical standards established by the FAA." Rhame is a Lieutenant Colonel in the United States Air Force Reserves and currently serves as Air Force Academy Liaison Officer. He is a graduate of the United States Air Force Academy with a BS in Political Science. Ty Rhame was activated and deployed overseas in 2003, flying C-130 aircraft for the Georgia Air Guard in support of efforts in Iraq and Afghanistan. He received military honors for his service, including Air and Aerial Achievement Medals, an Air Force Commendation Medal and a Meritorious Service Medal.
Ty Rhame is also a generous philanthropist. He gives back through his business, personally, and as president of a family foundation. Rhame has personally donated millions of dollars in land value to South Carolina and Georgia as a conservation easement to limit land use and protect valuable environmental resources. His other significant personal donations include Children's Healthcare of Atlanta and the US Olympics. His family foundation was created to enrich the learning experience of K-12 Atlanta public school students, gives grants of over $75,000 annually to teachers and students in partner schools as well as to area nonprofits with demonstrated need.
Aside from his many business and entrepreneurial interests, Ty Rhame enjoys traveling around the globe to experience different cultures and cuisines. An aviation enthusiast, Rhame is a skilled acrobatic pilot. He sports, especially cycling, tennis, boating and golf.