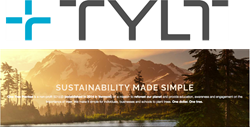 Simi Valley, CA (PRWEB) April 05, 2017
Tylt, a lifestyle technology company, based in Simi Valley, California, has partnered with One Tree Planted, a Vermont-based non-profit. Sustainability is important to TYLT and the partnership with One Tree Planted ensures that TYLT will plant a minimum of 250 Trees per month in various parts of the globe (Donations are based on each Tylt product sold). Tylt has 'planted' 2100 trees in Colorado to help with the reforestation efforts after severe forest fires destroyed much of the forests there.
The mission of One Tree Planted is to plant a tree for every dollar donated to a location where reforestation efforts are under way all over the planet.
http://www.tylt.com/cares
Here is a link to the interactive Global Forest Watch deforestation map - http://bit.ly/1MwpFMm