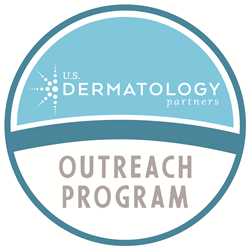 "Our goal is to provide these communities with preventative and advanced dermatologic care that can help improve quality of life, while simultaneously growing U.S. Dermatology Partners' geographical footprint" said CEO Paul Singh
DALLAS (PRWEB) June 24, 2022
U.S. Dermatology Partners, one of the leading and largest dermatology groups in the country that cares for more than 1.5 million patients each year, announced today that they will be opening over 30 new locations across eight states in the next three years through their new Outreach Program designed to reach underserved patients. This program will provide access to vital dermatology care to communities where patients travel more than an hour to receive treatment or face transportation barriers. These new locations will offer preventative exams and research-backed treatments for common and serious skin conditions such as skin cancer, acne, psoriasis, eczema, and rosacea.
Systemic health inequities have long existed in rural and underserved communities contributing to a lack of healthcare access and growing mortality risks. According to the Centers for Disease Control and Prevention (CDC) people that live in rural communities are more likely than urban residents to die prematurely from conditions like cancer. The Covid pandemic further exacerbated the health issues presented in underrepresented communities with doctor shortages leaving people waiting even longer to receive care. Residents in these communities often tend to be diagnosed with conditions like skin cancer at later stages and have the worst outcomes due to the lack of specialists and access to preventative care. The U.S. Dermatology Partners Outreach program aims to tackle these systemic issues and bridge the gap in access to specialists by providing high-quality dermatological care in these communities - a first for many residents in these areas.
"I am proud to spearhead this program that will help us further our mission by making access to dermatologic care closer to home and create professional opportunities in these areas," said Paul Singh, chief executive officer of U.S. Dermatology Partners. "Our goal is to provide these communities with preventative and advanced dermatologic care that can help improve quality of life, while simultaneously growing U.S. Dermatology Partners' geographical footprint."
In an effort to address these challenges and build on their legacy of reaching patients closer to home, U.S. Dermatology Partners will open over 30 new locations in the next three years in Arizona, Colorado, Kansas, Maryland, Missouri, Virginia, Texas, and Oklahoma. Earlier this year, they successfully opened their first location as part of this program in Chillicothe, Missouri, and most recently in Woodward, Oklahoma and Wichita, Kansas. Three new locations in Granbury and Mount Pleasant, Texas, and Enid, Oklahoma will be opening early this summer.
Learn more about U.S. Dermatology Partners by visiting http://www.usdermatologypartners.com.
About U.S. Dermatology Partners
U.S. Dermatology Partners is one of the largest dermatology practices in the country, caring for more than 1.5 million patients each year with nearly 100 locations across eight states. U.S. Dermatology Partners patients have access to general medical, surgical, and cosmetic skin treatments through its coordinated care network and benefit from the practice's strong dermatology subspecialty thought leaders and medical advisory board. To be the best partner to its patients, U.S. Dermatology Partners is fervently focused on providing the highest level of patient-first care, and its team includes recognized national leaders in areas such as clinical research, psoriasis, and Mohs Surgery. To learn more, visit usdermatologypartners.com.