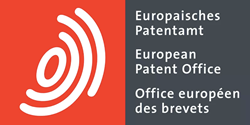 What we are seeing is not just an acceleration of the development of information and communications technology – it is a major shift towards a fully data-driven economy.
MUNICH (PRWEB) December 10, 2020
A study published today by the European Patent Office (EPO) shows that innovation in fourth industrial revolution (4IR) technologies has accelerated significantly worldwide. Between 2010 and 2018, global patent filings for these technologies, which concern smart connected objects and span the Internet of Things, Big Data, 5G, and Artificial Intelligence (AI), grew at an average annual rate of almost 20% – nearly five times faster than the average of all technology fields.
The study, entitled "Patents and the Fourth Industrial Revolution – the global technology trends enabling the data-driven economy", looks at all international patent families (IPFs) related to 4IR worldwide between 2000 and 2018. Each of these represents a high-value invention for which patent applications have been filed at two or more patent offices globally. The study finds that nearly 40,000 new IPFs were filed for these technologies in 2018 alone. This means they accounted for more than 10% of all patenting activity worldwide that year.
"Constellations of smart connected devices, faster wireless internet, Big Data and AI are transforming the global economy and having a profound impact across many sectors, from manufacturing to healthcare to transport," said EPO President António Campinos. "What we are seeing is not just an acceleration of the development of information and communications technology – it is a major shift towards a fully data-driven economy."
The study also reveals that the U.S. is the world leader in patenting 4IR technologies with about one third of all IPFs filed between 2000 and 2018, and a strong presence in all technology fields of 4IR, especially in core AI. The U.S. further strengthened this lead after 2010 due to faster growth of its 4IR IPFs (+18.5% annually on average) compared with Europe and Japan. Of the top 5, only South Korea (+25.2%) and China (+39.3%) showed stronger growth among the top innovation centers.
The U.S. patenting activities in 4IR are driven by 12 regional clusters, the top three being San Jose/Silicon Valley, San Diego and Seattle, followed by New York, Detroit, Boston, Los Angeles, Chicago, Portland, Minneapolis, Houston, and Washington. Of these, Detroit with 25.8% annually between 2000-2018 grew strongest, showing the second-fastest increase of the world's top 20 clusters behind Beijing (at 30.5%). SanJose/Silicon Valley, San Diego, Seattle, and Portland all grew above 20% annually. The leading U.S. cluster in terms of patenting volumes, San Jose/Silicon Valley, contributed 6.8% of all 4IR-related inventions between 2010 and 2018 globally.
FOUR U.S. COMPANIES AMONG WORLD'S TOP 10
The top 10 companies for the period 2010-2018 accounted for nearly a quarter of all IPFs for 4IR technologies. The list, headed by South Korean companies Samsung and LG, includes U.S. companies Qualcomm, Intel, Microsoft, and Apple; two European companies; and one from each of Japan and China. A comparison with the ranking for the period 2000 to 2009 shows that the top European and Japanese applicants have lost ground to their U.S., South Korean and Chinese counterparts since 2010.
Universities and public research institutions play an important part for U.S. patenting activities in the field of 4IR. Three U.S. universities are among the global top 10 universities and public research institutions: The University of California ranked 3rd, Harvard University ranked 6th, and Massachusetts Institute of Technology (MIT) ranked 8th.
In terms of technology fields across all countries, the study finds that innovation has risen most sharply in the areas of connectivity and data management. With nearly 14,000 IPFs in 2018, and annual growth of 26.7% since 2010, connectivity – which includes communication technology – is the largest of all the 4IR technology fields analysed. This rise has been largely driven by the development of 5G. Data management has posted average annual growth of 22.5% since 2010, and in 2018 accounted for more than 11,000 IPFs.
FURTHER INFORMATION

NOTES TO THE EDITOR

ABOUT THE STUDY
This is the second study published by the EPO on patents and the fourth industrial revolution, following the publication of a report in December 2017 focusing on European patents. For the first time, the current study takes a global perspective and is based on the concept of international patent families (IPFs).
ABOUT INTERNATIONAL PATENT FAMILIES
The patent analysis in this report is based on international patent families (IPFs). Each IPF represents a unique invention and includes patent applications filed and published in at least two countries or filed with and published by a regional patent office, as well as published international patent applications. IPFs represent inventions deemed important enough by the inventor to seek protection internationally, and only a relatively small percentage of applications meet this threshold. They can thus be used as a sound basis for comparing international innovation activities, as they reduce the biases that may arise when comparing patent applications across different national patent offices.
ABOUT THE EPO
With 6,600 staff, the European Patent Office (EPO) is one of the largest public service institutions in Europe. Headquartered in Munich with offices in Berlin, Brussels, The Hague, and Vienna, the EPO was founded with the aim of strengthening co-operation on patents in Europe. Through the EPO's centralized patent granting procedure, inventors are able to obtain high-quality patent protection in up to 44 countries, covering a market of some 700 million people. The EPO is also the world's leading authority in patent information and patent searching.