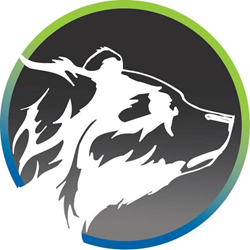 "The quality of the candidates that Bear Staffing sends us is better than other agencies I have used." - A Happy Client
FORT MEYERS, Fla. (PRWEB) November 07, 2018
The United States' jobless rate hit its lowest mark in 49 years in September 2018. The jobless rate was 3.7 percent during the month for the first time since December 1969.
Bear Staffing Services, an employment agency specializing in skilled and semi-skilled positions in historically high turnover industries, is proud to play its part in lowering the current U.S. unemployment rate.
The staffing company uses a unique system called the Inverted Recruiting Model to place workers in employment. The system allows Bear Staffing to screen employment candidates upfront, ensuring only the highest qualified candidates are available for work positions. Bear Staffing's Inverted Recruiting Model has enabled numerous temporary workers to find part-time and full-time employment through its clients after completing a short-term position.
The company's Inverted Recruiting Model system boasts a higher retention rate which plays a part in keeping the U.S. jobless rate low. Many employees placed through Bear Staffing Services end up sticking with the job they are hired to fill, because they are a good fit. Bear Staffing Services helps take the unemployed to employed. Bear Staffing Services approach is unlike other skilled trades staffing agencies and its clients have discovered just how knowledgeable the company is at placing workers.
"The quality of the candidates that Bear Staffing sends us -- about 20 to 30 people a week --is better than other agencies I have used. They seem to have a better screening process," one client said about Bear Staffing.
Bear Staffing Services is not a company that finds jobs for people. It is a staffing service that finds people to fit jobs.
About Bear Staffing Services:
Founded in 2005 by Gary and Sherri Johnson, Bear Staffing Services is an award-winning Woman Owned Business Enterprise based in Fort Myers, Florida with offices in Woodbury, New Jersey; York, Pennsylvania; Milwaukee, Wisconsin; and Scranton, Pennsylvania. Providing Temp, Temp to Hire and Direct Hire placements for Medical, IT, Industrial, Clerical and Accounting positions, Bear Staff Services uses their Cutting-Edge Inverted Recruiting Model to deliver a higher quality of candidate and operates under the philosophy that filling traditionally high-volume and high-turnover positions doesn't mean you shouldn't have high expectations. For more information, visit http://www.bearstaff.com.
Gary Johnson
Executive Vice President
856-579-5027
info(at)bearstaff.com