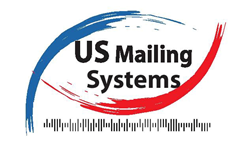 CAPE MAY COURT HOUSE, N.J. (PRWEB) April 17, 2021
The pandemic has prompted a home-based business boom and U.S. Mailing Systems offers one of the easiest and most affordable ways to start a home-based business.
Direct Mail Is Big With Business
According to the U.S. Postal Service, over 84 billion pieces of direct mail are sent each year*. Before reaching the post office, the mail is prepped so it is ready to be processed by the U.S. Postal Service. That's where U.S. Mailing Systems comes in – it's a home-based mail prep business that offers an end-to-end solution to print, address, sort, and deliver mail to the U.S. Postal Service.
U.S. Mailing Systems Business Opportunity
U.S. Mailing Systems trains business owners to operate a mail house service. When businesses want to send direct mail pieces to advertise to their customers, there is a process to prepping the mailing. This is an easy-to-learn skill that can be profitable. U.S. Mailing Systems trains its business owners to prepare the mailing addresses, physically address advertising mail, and electronically submit the mailing to the post office. This can be a part-time or full-time business.
U.S. Mailing Systems provides an opportunity for business owners to work from home after purchasing equipment and undergoing training from an experienced mail house professional. Once in business, the U.S. Mailing System program presents a way to secure recurring revenue streams with regular customers. There is no franchise fee and owners keep 100 percent of their revenue. This business is perfect for stay-at-home parents, retirees, recent college graduates, veterans and existing small business owners.
Initial costs to enter the U.S. Mailing Systems Business are $3,000 for a printer and $1,995 for training. Additional costs may be incurred for mail permits and business networking memberships.
A Special Offer to Kickstart Home-Based Business
U.S. Mailing Systems is offering, thru the end of April 2021, free training – a $1,995 value available for up to two new businesses. Limited time offer expires April 30, 2021. Businesses will be required to purchase the addressing printer and join a local business networking group.
For more information about U.S. Mailing Systems, visit usmailingsystems.com or call 609-757-4220.
*Taken from 2011 U.S.P.S. Revenue, Pieces and Weight Report