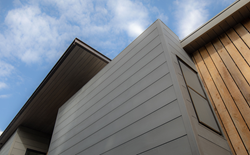 Companies need to constantly think about new ways to improve their supply chain, and working with like-minded vendors and partners is a great place to get solid results." Dennis Johnson, Owner
KALAMA, Wash. (PRWEB) October 19, 2018
While rising freight costs and steel tariffs create new challenges in the U.S. steel market, Bridger Steel is using strategic partnerships and planned growth to allow for continued expansion.
On October 8th, Bridger Steel opened the doors at their new Pacific Northwest manufacturing location at the port of Kalama in southern Washington. With six current locations and another opening soon in Denver, this was not the first time Bridger Steel has expanded its presence. What made this opening unique was its proximity to key resources, and the strategic cooperation of local and national partners. By placing their location next to core vendors, the new facility was able to reduce costs related to logistics and improve timelines across their entire company, translating to improved pricing and service for their customers across the country.
"Companies need to constantly think about new ways to improve their supply chain, and working with like-minded vendors and partners is a great place to get solid results. This type of arrangement works towards improving the bottom line, and create easy access to training and development resources. While Bridger Steel looks to maintain its place as a leader of innovative metal siding & roofing products, taking a hard look at how to grow during rising operating costs becomes vital not just for our business, but for our customers as well." – Dennis Johnson, Owner
Bridger Steel is a leading supplier of metal roofing, siding, and interior metal panel systems in the United States. By approaching challenging projects with a solutions-driven mindset, Bridger Steel has worked with thousands of customers across the country to design and produce new and creative products in the residential and commercial building sectors.
Learn more about Bridger Steel's metal panel systems