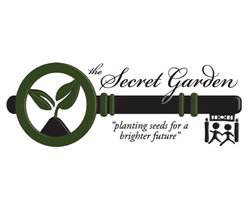 "It is the partnerships with, and support from, great organizations and people that allow us to continue to provide new opportunities to both adults and youth in the area that will change their lives." UACDC Executive Director and CEO, Sarah Combs
Tampa, Florida (PRWEB) September 24, 2015
The University Area Community Development Corporation (UACDC) hosts its Fourth Annual Gala Friday, Sept. 25 from 6 p.m. until 10 p.m. at the University Area Community Center, located at 14013 N. 22nd Street. Presented by Florida Hospital Tampa, the gala themed, 'The Secret Garden: Planting Seeds for a Brighter Future', raises funds for the UACDC and the programs it provides for the community.
Guests will experience the difference the organization's programs are making in people's lives through art displays and musical performances and will hear from program beneficiaries themselves. One of the new initiatives in development through UACDC's Get Moving program is the Harvest Hope Park, which will include a multi-purpose field for sports leagues, playground and Tilapia fish farm. The park will also provide a safe place for youth to play and stay off the streets.
"We believe strongly in serving and supporting the community in which we live and work," said President and CEO of Florida Hospital Tampa, Brian Adams. "The UACDC is an integral part of that community providing so many critical programs and resources designed to enrich the lives and well-being of individuals and families right here in our local neighborhood."
Additional UACDC programs highlighted at the gala include the annual DreamCatchers Summer Camp as well as testimonials from STEPS for Success participants and performances from students enrolled in the Prodigy Cultural Arts Program.
"We are excited about our new initiatives as well as the ongoing success of our current programs", said UACDC Executive Director and CEO Sarah Combs. "It is the partnerships with, and support from, great organizations and people that allow us to continue to provide new opportunities to both adults and youth in the area that will change their lives. We are truly thankful for everyone's support."
Additional gala sponsors include University Mall, Tampa Electric, Cigna, JEM Investments, Ltd., JPMorgan Chase, Robert M. Levy & Associates, Gene Marshall, Rydberg Law Firm, Bausch + Lomb, Davin Joseph Foundation, Buhl Insurance Agency Inc., T.J. Couch, Jr., University Village, WW Resource, Inc., Bio Five, LLC, DeBartolo Family Foundation, Paul & Sherrill Tomasino, Moffitt Cancer Center and PCL Construction.
Tickets for the 2015 UACDC Awards Gala are $75 per person or $125 per couple and are available for purchase in advance at http://www.uacdc.org. For information on sponsorship opportunities or corporate tables, please contact Wendy Leigh at 813.558.5212 or awardsbanquet@uacdc.org.
About UACDC
The University Area Community Development Corporation, Inc. (UACDC) is a 501(c)(3) public/private partnership whose mission is children and family development, crime prevention and commerce growth. Its primary focus is the redevelopment and sustainability of the at-risk areas surrounding the Tampa campus of the University of South Florida. The UACDC was named Nonprofit of the Year for Public and Societal Benefit by the Tampa Bay Business Journal in 2011 and 2012. It is headquartered in the University Area Community Center Complex, owned by Hillsborough County and operated by the UACDC, which is located at 14013 North 22nd Street in Tampa. For more information about UACDC, please visit http://www.uacdc.org, or call 813.558.5212.