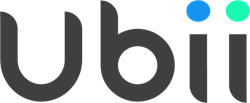 Ubii is fully committed to doing everything possible to support our customers and service providers when they need us the most
BOCA RATON, Fla. (PRWEB) May 19, 2020
Ubii, an app that connects communities and helps people find work, announces that effective today, it will waive all fees for new users as part of its Get2Work Relief Program. This is intended to alleviate the stress on impacted Floridians in finding work.
Unemployment numbers have skyrocketed to unprecedented levels and millions of workers throughout the nation find themselves without a job and the income needed to sustain themselves and their families. People need solutions to finding work and Ubii can help TODAY - We are ready, willing and able to make our online platform available to those seeking work and can assist anyone in finding jobs in their respective area of expertise by listing their services on-demand.
Ubii's Chief Executive Officer, Sergio Salani, notes, "We know that Americans have worked very hard to build up their businesses and in providing valuable services in their respective community. We want to help them keep their work prospects strong when we emerge from this difficult period."
Ubii recognizes that the economic effects related to coronavirus affect all workers, some more than others, who may need help finding work. That's why Ubii is announcing an easy, three-step program, the Get2Work Relief Program, to start attracting new customers without incurring any costs. To be eligible, new service providers will need to take these three steps:
1. Register on Ubii using referral code: Get2Work.
2. Fill out your profile
3. Set up your "availability" settings to start getting new job requests
Ubii is a digital marketplace for all services that instantly connects customers and screened service providers across all sectors. By signing up, anyone can turn their company into an on-demand business. In turn, customers can find help for more than 4,000 services listed on Ubii when searching by location, star ratings and other preferences.
"Ubii is fully committed to doing everything possible to support our customers and service providers when they need us the most," added Mr. Salani. " Our technology is fully capable of allowing for remote functionality and can provide uninterrupted service to our customers and service professionals during this difficult period."
About Ubii:
Customers want to quickly find solutions to their service needs. Ubii's platform is the only one that lists profiles of instantly available service providers across all services and connects them with customers seeking their services in just a few simple steps. Ubii serves nearly every customer segment, providing a broad range of screened and rated service providers. The app was launched in South Florida less than six months ago and it anticipates growing rapidly across the US in the near future.
For more information, please visit our website and download the Ubii app for free.
Apple Store:https://apps.apple.com/us/app/ubii/id1454663648
Google Play Store: https://play.google.com/store/apps/details?id=com.ubiiapp.ubii
Website: https://www.ubii.com/
For the applicable program rules please visit: http://www.ubii.com/get2work-relief-program/