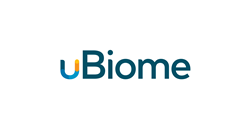 "As a new member of the uBiome medical advisory board, I look forward to the opportunity to be at the frontier of what promises to become medicine's most exciting chapter of the century." - Dr. Esselstyn, MD
SAN FRANCISCO (PRWEB) April 04, 2019
uBiome announces the addition of Dr. Caldwell Esselstyn, MD, Director of the Cardiovascular Disease Prevention and Reversal Program at the Cleveland Clinic Wellness Institute, to its Medical Advisory Board. Joining the board of leading scientists and doctors from around the world, Dr. Esselstyn will bring to uBiome expertise on strategies to reverse cardiovascular disease using dietary intervention. The appointment will help uBiome continue its advancement in human microbiome research.
"Dr. Esselstyn has spent his career advocating for the use of a plant-based diet intervention to prevent and reverse cardiovascular disease and associated illnesses such as obesity, hypertension, stroke, heart attack, asthma, diverticulitis, rheumatoid arthritis, and various cancers," Dr. Jessica Richman, PhD, co-founder and CEO of uBiome, said. "We are in awe of his contribution to improving our nation's understanding of health and disease, and are truly honored to have him join uBiome's board of medical advisors."
Dr. Esselstyn received his BA from Yale University and his MD from Western Reserve University. He was trained as a surgeon at the Cleveland Clinic and at St. George's Hospital in London and was awarded a Bronze Star in 1968 for his role as an Army surgeon in Vietnam. Since his association with the Cleveland Clinic began in 1968, Dr. Esselstyn has held several roles including President of the Medical Staff (1977-1978), member of the Board of Governors (1977-1982), Chair of the Clinic's Breast Cancer Task Force, and head of its Section of Thyroid and Parathyroid Surgery. Since 2009, Dr. Esselstyn has been a Preventative Medicine Consultant and the Director of Cardiovascular Disease Prevention and Reversal Program at the Cleveland Clinic Wellness Institute. He has lead several conferences as the Director and Program Chairman of the "National Conference on the Elimination and Prevention of Coronary Artery Disease" in Tucson, Arizona (1991) and the Director and Program Chairman of the "Summit on Cholesterol & Coronary Disease" in Orlando, Florida (1997).
Other accolades and distinctions include President of the American Association of Endocrine Surgeons (1991), "Best Doctors in America" (1994-1995), the Benjamin Spock Award for Compassion in Medicine (2005), the 2013 Yale University George H.W. Bush '48 Lifetime of Leadership Award, the 2015 Plantrician Project Luminary Award, the American College of Lifestyle Medicine 2016 Lifetime Achievement Award, and the Case Western Reserve University School of Medicine 2016 Distinguished Alumni Award. In addition, Dr. Esselstyn has published over 150 peer-reviewed articles, including Arresting and Reversing Coronary Artery Disease: A 5-Year Longitudinal Study in the Journal of Family Practice (1995) Updating a 12-Year Experience with Arrest and Reversal Therapy for Coronary Heart Disease in the American Journal of Cardiology (1999).
About joining uBiome's Medical Advisory Board, Dr. Esselstyn said, "As a new member of the uBiome medical advisory board, I look forward to the opportunity to be at the frontier of what promises to become medicine's most exciting chapter of the century."
In addition to Dr. Esselstyn, the uBiome Scientific Advisory Board also includes Dr. Joseph DeRisi (MacArthur Genius and UCSF professor), Dr. Atul Butte (head of the Institute for Computational Health Sciences at UCSF), Dr. Katherine Pollard (Director, Gladstone Institute for Data Science and Biotechnology), Dr. Joel Palefsky (UCSF School of Medicine professor), Dr. George Church (leading geneticist at Harvard University), Dr. Liz Lipski (Academic Director of Nutrition and Integrative Health Programs at Maryland University of Integrative Health), Dr. Elaine Hsiao, PhD (UCLA), and other leading scientists. The company's Medical Advisory Board includes Dr. Alan Green (Society for Participatory Medicine), Dr. Leo Treyzon (Cedars-Sinai Medical Center), Dr. Cynthia Geyer (Medical Director of Canyon Ranch, Lenox), Dr. Robynne Chutkan (Georgetown University Hospital), Michael Docktor (Boston Children's Hospital), Dr. Tiffany Lester (Medical Director of Parsley Health in San Francisco), Dr. Joel Kahn (Founder of the Kahn Center for Cardiac Longevity), as well as other accomplished clinicians.
About uBiome
Founded in 2012, uBiome is the leader in microbial genomics. The Company's mission is to advance the science of the microbiome and make it useful to people. uBiome combines its patented proprietary precision sequencing™ with machine learning and artificial intelligence to develop wellness products, clinical tests, and therapeutic targets. uBiome has filed for over 250 patents on its technology, which includes sample preparation, computational analysis, molecular techniques, as well as diagnostic and therapeutic applications.
uBiome's commercial products include SmartGut™, the world's first sequencing-based clinical microbiome test, which identifies microbes in the gut for patients with chronic gut conditions such as IBD, IBS, Crohn's Disease, and ulcerative colitis; SmartJane™, the first sequencing-based women's health screening test, which genotypes all 19 clinically relevant strains of HPV, identifies four common STDs, and surveys more than 20 vaginal microbes associated with bacterial vaginosis and other conditions; and Explorer™, a health and wellness product to understand the role that food and lifestyle can play in wellness.
uBiome's platform has been used by hundreds of thousands of consumers, patients, and doctors and more than 200 research institutions around the world, including the US Centers for Disease Control (CDC), US National Institutes of Health (NIH), Harvard University, Stanford University, the Massachusetts Institute of Technology (MIT), University of California, San Francisco, Oxford University, and the University of Sydney.
Since its launch, the company has received widespread recognition including CNN 10: Startups to Watch, the IVY Technology Award, CNN Future 30, and was named one of Fast Company's Most Innovative Companies in Healthcare in 2016 and in Data Science in 2018, as well as a Technology Pioneer from the World Economic Forum in 2018. For more information, visit http://www.uBiome.com.