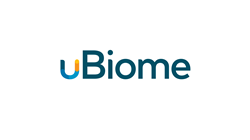 "We hope that through this study, we will start to shed some light on the many factors that influence obesity, why some diets work for particular subsets and not others, and the changes of diet on the microbiome itself." - Dr. Laster
SAN FRANCISCO (PRWEB) April 15, 2019
uBiome, the leader in microbial genomics, has awarded microbiome research support in study design, planning, sample collection, and analysis to researchers at MedStar Georgetown University Hospital led by Dr. Mark Mattar, MD, Quality Improvement Officer for the Division of Gastroenterology, and Dr. Janese Laster, MD, recent Gastroenterology Fellow, to study differences in the gut microbiome following the introduction of a Mediterranean diet in obese versus healthy weight patients
The goal of the study is to investigate a potential correlation between weight and differences in gut microbiota diversity in lean, overweight, obese, and bariatric surgery patients and to assess whether the introduction of a Mediterranean diet alters patient microbial diversity and weight. Researchers hope this data will provide a future guide for tailored weight loss and the resolution of insulin resistance and metabolic syndrome.
Data collected from the study will include microbiome composition from uBiome's patented kits, current diet and exercise, alcohol consumption, mode of birth and type of milk offered at infancy (formula vs breastfed), region of childhood residency, medication use, and medical history.
"This study has the potential to inform the use of diet as a tool to alter microbial diversity and weight in patients at risk for obesity, insulin resistance, and metabolic syndrome," said Dr. Jessica Richman, PhD, co-founder and CEO of uBiome. "We are proud to support MedStar Georgetown University Hospital for this novel study."
Dr. Mattar is the Director of the Fellowship Training Program in Gastroenterology at MedStar Georgetown University Hospital and an active member of the mission committee of the Crohn's and Colitis Foundation (DC Metro chapter), the American College of Gastroenterology (ACG) Training Committee, and the Patient Education National Scientific Advisory Committee for the Crohn's and Colitis Foundation. He was recognized by the American Gastroenterological Association's Bridges to Excellence Program for his commitment to providing comprehensive quality care for patients with IBD. Dr. Mattar is supervising Dr. Janese Laster, MD, a recent Gastroenterology Fellow, for this study.
Dr. Laster is focused on nutrition and obesity medicine within the field of Gastroenterology. She is a recent Nestle Nutrition Fellow and a member of The Obesity Society, Association for Bariatric Endoscopy, Obesity Medicine Association, American College of Gastroenterology (ACG), and the American Society for Gastrointestinal Endoscopy (ASGE). Dr. Joshua Steinberg, a current Gastroenterology Fellow, is also helping to recruit patients.
About the study, Dr. Laster said, "After attending several conferences on microbiome and obesity medicine, I am very excited about the innovative treatments on the horizon based on patients' microbiome diversity. We hope that through this study, we will start to shed some light on the many factors that influence obesity, why some diets work for particular subsets and not others, and the changes of diet on the microbiome itself."
The grant was made possible through uBiome's Microbiome Grant Initiative. The Microbiome Grant Initiative has awarded millions of dollars in research support to hundreds of investigators around the world at renowned academic institutions and not-for-profit research organizations, including Harvard University, Stanford University, the Massachusetts Institute of Technology (MIT), University of California, San Francisco, Oxford University, and the University of Sydney. Awards include patented microbiome sequencing kits, as well as research support in study design, planning, sample collection, and analysis. To learn more about our award process or to submit a grant proposal, visit http://www.ubiome.com/microbiome-grant-initiative/.
____
About uBiome
Founded in 2012, uBiome is the leader in microbial genomics. The Company's mission is to advance the science of the microbiome and make it useful to people. uBiome combines its patented proprietary precision sequencing™ with machine learning and artificial intelligence to develop wellness products, clinical tests, and therapeutic targets. uBiome has filed for over 250 patents on its technology, which includes sample preparation, computational analysis, molecular techniques, as well as diagnostic and therapeutic applications.
uBiome's commercial products include SmartGut™, the world's first sequencing-based clinical microbiome test, which identifies microbes in the gut for patients with chronic gut conditions such as IBD, IBS, Crohn's Disease, and ulcerative colitis; SmartJane™, the first sequencing-based women's health screening test, which genotypes all 19 clinically relevant strains of HPV, identifies four common STDs, and surveys more than 20 vaginal microbes associated with bacterial vaginosis and other conditions; and Explorer™, a health and wellness product to understand the role that food and lifestyle can play in wellness.
uBiome's platform has been used by hundreds of thousands of consumers, patients, and doctors and more than 200 research institutions around the world, including the US Centers for Disease Control (CDC), US National Institutes of Health (NIH), Harvard University, Stanford University, the Massachusetts Institute of Technology (MIT), University of California, San Francisco, Oxford University, and the University of Sydney.
Since its launch, the company has received widespread recognition including CNN 10: Startups to Watch, the IVY Technology Award, CNN Future 30, and was named one of Fast Company's Most Innovative Companies in Healthcare in 2016 and in Data Science in 2018, as well as a Technology Pioneer from the World Economic Forum in 2018. For more information, visit http://www.uBiome.com.