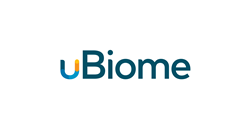 "uBiome has made the impossible, possible. With their state-of-the-art technology, students and academic staffs of the Department of Medical Laboratory Science lept into the air with joy." - Dr. Anukam, PhD
SAN FRANCISCO (PRWEB) March 22, 2019
uBiome has awarded microbiome research support in study design, planning, sample collection, and analysis to a team of researchers at Nnamdi Azikiwe University in Anambra State, Nigeria led by Dr. Kingsley C. Anukam, PhD, and supported by Dr. Nneka R. Agbokoba, PhD, of the Department of Medical Laboratory Sciences and Deputy Provost, College of Health Sciences. The study hopes to determine urinary tract microbiome compositions of culture-positive urine and culture-negative urine and evaluate whether oral consumption of probiotics designed for the prevention of urinary tract infections (UTIs) could be found in voided clean-catch midstream urine.
UTI is one of the most common conditions in clinical practice in the developing world, yet urine samples for culture procedures designed to detect fast-growing aerobic organisms may not detect other slow-growing anaerobic/fastidious bacteria. This may lead to clinicians diagnosing UTIs based solely on symptoms and prescribing unwarranted antibiotics. Researchers hope this study will improve our understanding of the diversity of bacteria that colonize the urinary tract in health and diseased conditions.
Data collected from the study will include urine microbiome composition from uBiome's patented kits, the presence of nitrite, leucocytes, and bacteria in the clean-catch midstream urine, and type of clinically-tested probiotic (in warm dairy or water) given to study participants.
"This is an exciting study which may contribute to a better understanding of the urinary tract microbiome and potentially improve the current treatment of UTIs," Dr. Jessica Richman, PhD, co-founder and CEO of uBiome, said. "We look forward to supporting Nnamdi Azikiwe University with this study."
Dr. Anukam is a visiting researcher at the Department of Medical Laboratory Sciences at Nnamdi Azikiwe University where he supervises postgraduate students working in the area of the human microbiome and probiotics. He is also the Research Coordinator at Saint Joseph's Health Care London in Ontario and the Research Unit Leader of the Academy of Sciences for the Developing World (TWAS). He was previously a Senior Lecturer in the Department of Medical Laboratory Sciences at the University of Benin in Nigeria. Dr. Anukam has over 50 peer-reviewed scientific publications and four refereed book chapters, and he is the editor of more than 30 journals.
About the grant, Dr. Anukam said, "uBiome has made the impossible, possible. With their state-of-the-art technology, students and academic staffs of the Department of Medical Laboratory Science lept into the air with joy. uBiome has uplifted the standard of their research projects, which can compete with the rest of the international academic community as Nigeria has a track record of not providing funds for academic research. We look forward to receiving more assistance from uBiome in our future grant applications."
The grant was made possible through uBiome's Microbiome Grant Initiative. The Microbiome Grant Initiative has awarded millions of dollars in research support to hundreds of investigators around the world at renowned academic institutions and not-for-profit research organizations, including Harvard University, Stanford University, the Massachusetts Institute of Technology (MIT), University of California, San Francisco, Oxford University, and the University of Sydney. Awards include patented microbiome sequencing kits, as well as research support in study design, planning, sample collection, and analysis. To learn more about our award process or to submit a grant proposal, visit http://www.ubiome.com/microbiome-grant-initiative/.
_____
About uBiome
Founded in 2012, uBiome is the leader in microbial genomics. The Company's mission is to advance the science of the microbiome and make it useful to people. uBiome combines its patented proprietary precision sequencing™ with machine learning and artificial intelligence to develop wellness products, clinical tests, and therapeutic targets. uBiome has filed for over 250 patents on its technology, which includes sample preparation, computational analysis, molecular techniques, as well as diagnostic and therapeutic applications.
uBiome's commercial products include SmartGut™, the world's first sequencing-based clinical microbiome test, which identifies microbes in the gut for patients with chronic gut conditions such as IBD, IBS, Crohn's Disease, and ulcerative colitis; SmartJane™, the first sequencing-based women's health screening test, which genotypes all 19 clinically relevant strains of HPV, identifies four common STDs, and surveys more than 20 vaginal microbes associated with bacterial vaginosis and other conditions; and Explorer™, a health and wellness product to understand the role that food and lifestyle can play in wellness.
uBiome's platform has been used by hundreds of thousands of consumers, patients, and doctors and more than 200 research institutions around the world, including the US Centers for Disease Control (CDC), US National Institutes of Health (NIH), Harvard University, Stanford University, the Massachusetts Institute of Technology (MIT), University of California, San Francisco, Oxford University, and the University of Sydney.
Since its launch, the company has received widespread recognition including CNN 10: Startups to Watch, the IVY Technology Award, CNN Future 30, and was named one of Fast Company's Most Innovative Companies in Healthcare in 2016 and in Data Science in 2018, as well as a Technology Pioneer from the World Economic Forum in 2018. For more information, visit http://www.uBiome.com.