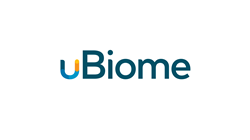 "The support of uBiome significantly impacts HHP's ability to contribute to the growing field of research into how alternative therapies like ayahuasca may improve outcomes in individuals with mental disorders such as PTSD." - Dr. Pate, PhD
SAN FRANCISCO (PRWEB) March 14, 2019
uBiome has awarded microbiome research support in study design, planning, sample collection, and analysis to researchers at Heroic Hearts Project Inc. to study the effects of ayahuasca, a psychoactive substance, on the gut microbiome and mood in veterans suffering from depression and PTSD.
Ayahuasca is a psychoactive beverage made from two plants which contain the serotonergic psychedelic, N-dimethyltryptamine (DMT), and monoamine-oxidase inhibitors that render DMT orally active. It is prominent in ethnomedicine and shamanism by indigenous people in the Amazon basin.
As the microbiome is suggested to play a role in behavior and hormone production, researchers seek to determine if the behavioral effects of treatment with ayahuasca are a result of changes to the microbiome. The study will be coordinated with healing centers who lead ayahuasca retreats in Costa Rica and Peru. Data collected from the study will include gut microbiome composition from uBiome's patented kits, day-to-day behavioral and personality changes, diet, and amount of ayahuasca consumed. Researchers hope the study will promote the acceptance of ayahuasca as a viable therapy option for military veterans suffering from PTSD.
"Mental health is a pervasive issue and may contribute to increased hospitalizations and mortality among the veteran community," said Dr. Jessica Richman, PhD, co-founder and CEO of uBiome. "We are honored to support Heroic Hearts Project for this unprecedented study."
Heroic Hearts Project (HHP) is a registered 501(c)3 nonprofit that connects military veterans struggling with mental trauma to ayahuasca therapy retreats while also providing continual support and professional counseling to veterans. They seek to spread awareness in the veteran community of powerful plant-based therapies like ayahuasca and end the excessive dependence on powerful medications to treat mental traumas. Dr. Kathryn Pate, PhD, neurophysiologist, Chief Executive Officer & Co-founder of Coruna Medical LLC, is an advisor to Heroic Hearts Project and will coordinate the analysis of the data. Dr. Pate also serves as the Director of Combat Casualty Care at Roccor, a space and military product company that specializes in improving care options for battlefield trauma, where she works directly with military veterans.
About receiving the grant, Dr. Pate said, "The support of uBiome significantly impacts HHP's ability to contribute to the growing field of research into how alternative therapies like ayahuasca may improve outcomes in individuals with mental disorders such as PTSD. This is important work that stands to benefit our nation's veterans, and it's great to see that a company like uBiome shares this mission."
The grant was made possible through uBiome's Microbiome Grant Initiative. The Microbiome Grant Initiative has awarded millions of dollars in research support to hundreds of investigators around the world at renowned academic institutions and not-for-profit research organizations, including Harvard University, Stanford University, the Massachusetts Institute of Technology (MIT), University of California, San Francisco, Oxford University, and the University of Sydney. Awards include patented microbiome sequencing kits, as well as research support in study design, planning, sample collection, and analysis. To learn more about our award process or to submit a grant proposal, visit http://www.ubiome.com/microbiome-grant-initiative/.
About uBiome
Founded in 2012, uBiome is the leader in microbial genomics. The Company's mission is to advance the science of the microbiome and make it useful to people. uBiome combines its patented proprietary precision sequencing™ with machine learning and artificial intelligence to develop wellness products, clinical tests, and therapeutic targets. uBiome has filed for over 250 patents on its technology, which includes sample preparation, computational analysis, molecular techniques, as well as diagnostic and therapeutic applications.
uBiome's commercial products include SmartGut™, the world's first sequencing-based clinical microbiome test, which identifies microbes in the gut for patients with chronic gut conditions such as IBD, IBS, Crohn's Disease, and ulcerative colitis; SmartJane™, the first sequencing-based women's health screening test, which genotypes all 19 clinically relevant strains of HPV, identifies four common STDs, and surveys more than 20 vaginal microbes associated with bacterial vaginosis and other conditions; and Explorer™, a health and wellness product to understand the role that food and lifestyle can play in wellness.
uBiome's platform has been used by hundreds of thousands of consumers, patients, and doctors and more than 200 research institutions around the world, including the US Centers for Disease Control (CDC), US National Institutes of Health (NIH), Harvard University, Stanford University, the Massachusetts Institute of Technology (MIT), University of California, San Francisco, Oxford University, and the University of Sydney.
Since its launch, the company has received widespread recognition including CNN 10: Startups to Watch, the IVY Technology Award, CNN Future 30, and was named one of Fast Company's Most Innovative Companies in Healthcare in 2016 and in Data Science in 2018, as well as a Technology Pioneer from the World Economic Forum in 2018. For more information, visit http://www.uBiome.com.