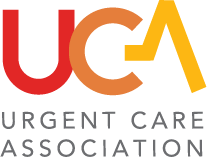 "Consumer expectations and preferences are changing every day, and so is the healthcare landscape. We redesigned our annual convention to help providers evolve their practices in ways that will best serve patients in the future," said Laurel Stoimenoff, PT, CHC, CEO of UCA.
WARRENVILLE, Ill. (PRWEB) March 02, 2020
The nation's leading experts in on-demand care will convene at the Paris Hotel in Las Vegas, May 3-6, 2020, for the UCA2020 Urgent Care Convention. Presented by the Urgent Care Association (UCA) and the College of Urgent Care Medicine (CUCM), the event is focused on delivering "something (almost) completely different" for attendees, restructuring the annual conference's content to encourage active discussions on how to innovate on-demand healthcare for the future. Registration deadlines are fast approaching, with tuition rates increasing after March 26 and the Paris Hotel room block closing on April 1, 2020.
"Consumer expectations and preferences are changing every day, and so is the healthcare landscape. We redesigned our annual convention to help providers evolve their practices in ways that will best serve patients in the future," said Laurel Stoimenoff, PT, CHC, CEO of UCA. "Our convention will bring to light important topics facing the industry, such as providing the best care for LGBTQ patients, and exploring ways to push the industry forward with new technologies and partnerships."
According to the most recent UCA Benchmarking Report, the urgent care industry grew by nearly 10% in 2019. UCA strives to support the success of the industry and promote continued growth, so UCA2020 will feature innovative sessions, hands-on workshops and engaging lectures for both clinical and practice management professionals. Brand new pre-conference activities will feature an accreditation workshop to discover how to obtain or maintain UCA Accreditation, as well as a two-day clinic start-up pre-con on how to set up an urgent care operation. To kick off the convention, and directly following the opening general session, the HIPPO Education Team will be bringing their interactive roadshow, designed to challenge how clinicians think about their team practices.
The Now and Next in Urgent Care:
The UCA2020 Convention will feature an equal focus on what's now and what's next. Sessions with many new out-of-the-box thinkers will cover topics including better onboarding, financial modeling for new services, revenue cycle oversight and regulatory changes. Some sessions will count towards the 62 credit hours required to achieve Certified Urgent Care Management Professional (CUCMP) certification.
"The urgent care industry continues to change at a rapid pace, and this year's sessions will cover forward-thinking content and ground-breaking tools to improve current practices and reframe urgent care for the future," said Richard Park, MD, UCA board president, founder of CityMD. "It is more important than ever to educate our leaders and providers on the latest advancements and pioneering ideas to pave the way for diversified on-demand medicine."
Advancing Innovations in On-Demand Care:
Advanced Innovations sessions will take attendees into the future of strategy development, provider engagement, emerging technologies, care models and payment mechanisms, leadership, hospitality, marketing, and the next wave of mergers and acquisitions.
During two back-to-back New2Know sessions, attendees will learn more about emerging models in on-demand healthcare, such as telemedicine/house call hybrids, direct-to-specialist e-referral systems and more. With TED-style talks and a Q&A with the New2Know innovators and payer experts, attendees will analyze their organization's ability to adopt or adapt similar models, as well as recognize the payer trends influencing urgent care centers today.
In addition, attendees will have the chance to tap the expertise of Las Vegas' very own Caesar's Palace entertainment team, who will discuss how to translate hospitality-driven philosophies into urgent care patient experience. Also taking place will be a one-of-a-kind industry hackathon, where the top minds in on-demand care will come together to explore complex issues and brainstorm new solutions for 2020 and beyond.
Throughout the event, UCA2020 participants will be exposed to a myriad of advanced strategic approaches for enhancing their practices, including:

How to provide the best care for LGBTQ patients
The importance of antibiotic stewardship in urgent care
End-to-end patient experience
The nuts and bolts of running a successful urgent care today
Pediatrics-focused sessions on ultrasound, measles, pain reduction and positioning techniques, and breastfeeding
Several keynote speakers will share insights on the latest industry trends, from disrupting the status quo to deploying emerging technologies strategically in the on-demand space. For the closing keynote, Dr. Zeev Neuwirth, award-winning podcast host and author of Reframing Healthcare, will share his vision for retail healthcare today, tomorrow and into the future, featuring Marcus Osborne, vice president of health transformation at Walmart.
For more information about the UCA2020 Convention & Expo and to register for the event, please visit http://www.ucaoa.org/Convention.
About the Urgent Care Association
The Urgent Care Association (UCA) is a membership association of leaders, providers and suppliers in the field of on-demand, consumer-focused health care. UCA advances the industry and supports member success through advocacy, research, education, collaboration and high standards of care. The association maintains an active online presence and member community for daily exchange of best practices. For more information, visit http://www.ucaoa.org.