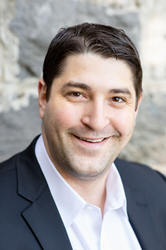 "Anybody interested in cannabis and how this industry is affected by market forces and the pandemic should be listening to this webinar," Korer said. "It is an incredible opportunity for lawyers, investors and cannabis industry professionals."
SANTA ROSA, Calif. (PRWEB) August 01, 2020
Eli Korer, UCG's Chief Legal Officer, will join a webinar panel of industry experts Wednesday to discuss the future of cannabis and strategies necessary for success in a reality altered by COVID-19.
The ABA webinar, called "COVID-19 Impact on Cannabis: Industry Insights and Expectations," will be held at 1pm EST on August 5th. It is open to the public with a registration fee of $199 – learn more. Topics include Distressed Asset Markets, Maneuvering & Maximizing Value, Cash Crunch in the Cannabis Industry and COVID-19 Impacts on Legalization Efforts.
"This is a chance to get insider information from industry experts that could prove invaluable," Korer said. "Anybody interested in cannabis and how this industry is affected by market forces and the pandemic should be listening to this webinar – it is an incredible opportunity for lawyers, investors and cannabis industry professionals who are either already working in cannabis or who want to get into the industry."
Other panel members include Jim Boland, Senior Counsel for Cresco Labs (Chicago, IL), Daniel Garfield, Founder at McAllister Garfield, P.C. (Denver, CO), with moderator Karen L. Hart, Partner at Bell Nunnally (Dallas, TX).
The cannabis industry has been affected in significant ways due to COVID-19, including that cannabis was deemed an "essential business" in many states and jurisdictions. But Korer said that despite this, the industry has been radically affected by challenges from COVID-19 from both a legal and business perspective. "Not only have state legalization efforts been impacted, but the cannabis license approval process in many legal states has stalled, subjecting business participants to delays, creating financial, operating and other problems."
He compared the current state of affairs to the Great Depression or Prohibition in that while there is widescale challenge, many businesses will be able to pull through and be successful with the right knowledge and tools.
Prior to joining UCG, Korer practiced law at an AM Law 100 law firm as a member of the corporate department where he represented public and private companies, nationally and internationally.
UCG owns and operates the award-winning brand Dabstract, a connoisseur recreational brand that is available throughout the state of Washington and is currently expanding to four additional states. UCG is also an expert in the fields of laboratory design, equipment specification, hydrocarbon and ethanol extraction, and product formulation.
While the effects of COVID-19 will be a focus of the webinar, the panel of experts will also go in-depth on general legal topics relating to the cannabis industry. "Cannabis is undergoing a rapid market consolidation," Korer said, "which means that cannabis companies need to prepare themselves for M&A activity. This panel will provide insight on how to best operate in this new and energetic environment, as well as how to raise capital, structure commercial deals and company governance in a way that reduces risk, and strategically pivot during this time to maximize value."
To register for the webinar, visit https://www.americanbar.org/events-cle/mtg/web/402615248/
About UCG:
UCG Inc. (UCG) is a cannabis brand and manufacturing intellectual property licensing company that also specializes in design and installation services for cannabis extraction facilities, manufacturing process training, and product formulation. UCG serves clients in multiple states. UCG designed and currently operates the largest cannabis processing laboratory in the State of Washington. Dabstract, a premier brand of recreational cannabis extracts, is a wholly-owned subsidiary of UCG.