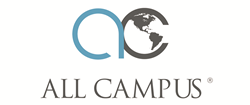 "All Campus's low revenue share model ensures that no money is wasted and our focus remains on the most important part of higher education: the students," said Joe Diamond, CEO of All Campus.
CHICAGO (PRWEB) December 16, 2020
All Campus, which partners with leading, traditional higher education institutions to grow online enrollment and maximize market share, today announced a new partnership with the University of California, Los Angeles to help launch its online Master of Healthcare Administration (MHA) program in June 2021. The agreement marks the first time that UCLA has partnered with an online program manager (OPM), meaning All Campus will play a critical advisory role through digital marketing and student recruitment and enrollment processes for the new graduate degree program.
"Our online MHA program will provide busy professionals with flexible education options at a time when top-notch talent is in high demand in the healthcare management field," said Professor Leah Vriesman, Executive Director of Executive Programs in Health Policy and Management at the UCLA Fielding School of Public Health. "All Campus is the right partner for our 2021 program launch because of its history of program success and high service levels with other premier colleges and universities, while doing so at a very reasonable and sustainable cost."
Through the partnership, All Campus will provide the UCLA Master of Healthcare Administration program with its full suite of offerings, including student recruitment, enrollment, coaching and retention; market research and advertising; corporate partnerships, including over 400 companies that employ more than 20 million people; and creative services. Before signing the agreement, All Campus provided research and consulting services to help UCLA identify a good match of the potential curriculum to market demand, resulting in the new online program launching as an MHA instead of a Master of Public Health. All Campus also played a key partner role in advising the MHA team through UCLA's new program proposal process, and was able to bring in the right instructional design firm, iDesign, that has experience building world-class online courses to deliver the high standards that UCLA and its students expect.
"We're thrilled to partner with UCLA and help the university launch its online MHA program," said Joe Diamond, CEO of All Campus. "As the demand for online education continues to increase due to current COVID-19 challenges and the future's demand for flexible access to the top U.S. public university, All Campus's low revenue share model ensures that no money is wasted and our focus remains on the most important part of higher education: the students."
All Campus's agreement with UCLA marks a year of significant growth and continued momentum for the company, as it projects an increase of 56% in programs with new and existing partners by the end of 2021.
To learn more about All Campus, please visit: http://www.allcampus.com. For more information on UCLA's Fielding School of Public Health, please visit: https://ph.ucla.edu/.
About All Campus
All Campus creates value for leading universities by expanding their reach and cultivating relationships with students who seek to advance their lives through education. It offers comprehensive, tailored online program management (OPM) services, powered by industry-leading technology — all with the university's unique identity and brand top of mind. It has built its reputation on delivering measurable results, being an honest broker, and providing high levels of service to its four primary constituencies: university administrators and marketing professionals and prospective and enrolled students. The company's flexible payment and service options include bundled or unbundled services and fee-for-service management or a customized low and sustainable revenue share plan.
About The University of Los Angeles, California (UCLA) Fielding School of Public Health
The UCLA Fielding School of Public Health, founded in 1961, is dedicated to enhancing the public's health by conducting innovative research, training future leaders and health professionals from diverse backgrounds, translating research into policy and practice, and serving our local communities and the communities of the nation and the world. The school has 631 students from 26 nations engaged in carrying out the vision of building healthy futures in greater Los Angeles, California, the nation and the world.