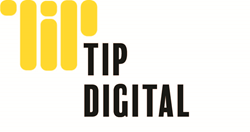 We're very pleased to welcome these promising companies to our program.
STAMFORD, Conn. (PRWEB) December 09, 2021
UConn Stamford's Technology Incubation Program, TIP Digital, is pleased to welcome six additional startups to its data science-focused membership, rounding out its first-year cohort. The newcomers, the majority of whom are in the fintech space, raise the total of TIP Digital startups to 23, from five when the facility opened earlier this year in mid-February (a 360% increase).
Co-funded by the University of Connecticut (UConn) and StamfordNext, a nonprofit collaborative which makes grants to projects that support local entrepreneurs and innovation, TIP Digital is a key component of the larger Stamford Data Science Initiative, an effort of UConn, StamfordNext and CTNext to expand the data science sector in Stamford.
"We're very pleased to welcome these promising companies to our program," Margaret Feeney, director of TIP Digital, said. "We look forward to supporting their development, and we're confident they'll enjoy collaboration with all the companies in the UConn and Stamford data science ecosystem."
Wes Bemus, executive director of StamfordNext, said: "It's great to see TIP Digital's continued growth. As fintech was one of the first industries to overwhelmingly adopt data science elements, it's naturally an area of growth within TIP Digital – and in Stamford as a whole."
The new startups include:
Meta Carbon. Uses artificial intelligence (AI) to develop software that helps consumers learn about their carbon footprint and ways to offset it. Its first project is to create a collection of 2,000 "carbon creature" NFTs, a type of cryptocurrency, that consumers can purchase to help reduce greenhouse gas emissions.
Flow ID. Uses biometrics to create secure user logins and transactions on mobile apps.
Patent Plus. Started by UConn students, this company is developing software to make patent searches easier and more efficient.
ConnexMarkets. Provides a next generation lending platform to empower small businesses.
Neural Tax Networks. Uses advanced AI techniques to simplify the tax reporting process for both consumers and large tax departments.
Encaptiv. Provides an audience engagement platform for virtual, hybrid and in-person presentations and events.
For more information on TIP Digital's growth since its opening in February, visit here.
About UConn TIP Digital
TIP Digital, located at the University of Connecticut (UConn) Stamford campus, is the latest expansion of the university's longstanding Technology Incubation Program (TIP) that supports startups in the state. By blending UConn's world-class research resources, facilities, and business support services with a network of experienced investors and entrepreneurs, TIP helps launch startups ready to transform their respective markets. Its facilities are in three locations: Farmington and Storrs, both bioscience-focused, and most recently in February 2021, Stamford, named TIP Digital for its emphasis on data science and artificial intelligence. Its startups use the promise of machine learning to address persistent problems with novel solutions as well as contribute to Stamford's fast-growing economy by creating jobs and opportunities. TIP Digital is an integral component of the broader UConn Stamford Data Science Initiative, which is receiving $4.2 million in funding, equally provided by the university and the nonprofit collaborative StamfordNext. For more information visit http://www.stamforddatascience.com.
About StamfordNext
StamfordNext is a nonprofit collaborative that invests in the people, technology and expertise in Stamford, CT to propel growth and foster innovation. We operate as a unique source of grant funding for organizations which aim to bolster local entrepreneurs, startups, universities, industry experts, and venture capital. An integral player in the local startup ecosystem, StamfordNext funds projects that create meaningful change for entrepreneurs, densify the linkages between local startup founders, and support the business independence of new ventures. For more information, visit http://www.stamfordnext.org.