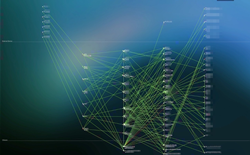 Uila is revolutionizing the way Virtual Desktop monitoring is performed in the modern Data Center. Legacy solutions that desktop teams have used and struggled with, are now a thing of the past
SUNNYVALE, Calif. (PRWEB) April 21, 2020
Uila Inc., the Application-centric Performance & Cyber Threat Analytics company for the Hybrid Enterprise, today announced that it has further extended its unique Application Dependency Mapping capabilities to automatically map out the entire Virtual Desktop Infrastructure (VDI) from end-to-end for Citrix® XenDesktop deployments. With this new v3.4 release, Desktop teams now have end-to-end visibility into the different tiers of the entire VDI environment, across the two-industry leading Virtual Desktop Platforms, VMware Horizon® and Citrix XenDesktop. Last month, Uila announced similar automated support for the VMware Horizon platform.
"Uila is revolutionizing the way Virtual Desktop monitoring is performed in the modern Data Center. Legacy solutions that desktop teams have used and struggled with, are now a thing of the past," says Chia-Chee Kuan, CEO and Founder for Uila. "Starting from our Agentless approach and the ability of classifying more than 3,500 applications running in the desktop environment, Uila continues to lead the VDI monitoring space with this desktop to application server end-to-end visibility to allow desktop administrators pin-point the true reason for an outage or slowdown directly on the VDI environment and beyond."
Other highlights of the 3.4 release include:

Automated end-to-end visibility Dependency Mapping for leading Database applications such as Oracle and MSSQL.
Support for over 35 new application and protocol classifications including Google Messages, Google Pay, Wireguard VPN, Ethereum, etc.
IT staff members are also able to reduce their alert fatigue with smart notifications that are correlated together within a certain time window and also configured only for server groups that the recipient is responsible for.
Up/Down status for all virtual and physical servers.
Identify latency and IOPS which shows the bottlenecks within the VMware vVol storage environment.
Many more...
The new capabilities are available as part of Uila's solution today and IT teams can put this capability to the test by signing up for a complimentary trial from https://www.uila.com/uila-free-trial.
About Uila
Uila provides Performance and Cyber Threat Analytics in a single pane of glass for the Hybrid Enterprise. With Uila, IT Operations teams can visualize application workload dependencies across cloud platforms, rightsize resources and investments for their workloads and plan workload migration strategies for Hybrid and Multi-Cloud deployments. Uila allows security teams to combat advanced cyber threats by providing immediate and comprehensive application-centric insight into lateral movement-based threats for the Hybrid Enterprise. Businesses use Uila to align themselves with their IT teams and cut time to resolution from days to minutes, keep their application at peak performance and secure at all times and ensure end-user satisfaction to the fullest across cloud boundaries.