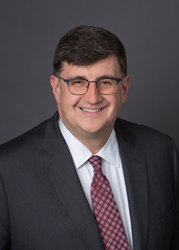 I'm thrilled to be associated with this organization, which not only benefits Westchester's business community, but supports more than a dozen of area nonprofits that provide important services and programs that enrich lives.
(PRWEB) August 09, 2018
Gary Sastow of Scarsdale has been named chair of UJA-Federation of New York's Westchester Business and Professional Division, joining Debra Abrahams Weiner of White Plains for the second year of her term. He is replacing Ben Blumberg of Larchmont, whose term ended on June 30, 2018.
With more than 25 years of experience in the practice of law, Sastow is a partner at the firm of Brown, Gaujean, Kraus & Sastow, PLLC. While maintaining a broad scope of practice, he focuses on representing healthcare professionals in all aspects of their business. Sastow is also a guest lecturer at Touro College of Dental Medicine.
Weiner is senior vice president/investments at The Weiner Wealth Management Group of Stifel. A member of Stifel's Chairman's Council, the firm's highest level of recognition, she personally oversees the management of more than $300 million of assets for individual and institutional clients.
The Westchester Business and Professional Division is deeply committed to sustaining UJA-Federation by bringing together like-minded individuals with shared interest, values, and purpose. For more than 100 years, UJA-Federation has raised funds that sustain the activities of a network of more than 80 core partners and hundreds of other nonprofit organizations, large and small. These community-based organizations provide services that combat poverty, feed the hungry, shelter the homeless, train the unemployed, empower the disabled, extend a compassionate hand to the elderly, strengthen children and families, and promote Jewish identity and renewal.
About UJA-Federation of New York:
For 100 years, UJA-Federation has inspired New Yorkers to act on their values and invest in our community for the biggest impact. Through UJA-Federation, more than 50,000 donors address issues that matter most to them, pooling their resources to care for Jews everywhere and New Yorkers of all backgrounds, respond to crises close to home and far away, and shape our Jewish future. Working with a network of more than 80 core partners and hundreds of other nonprofits, UJA-Federation is the world's leading local philanthropy; our reach extends from New York to Israel to nearly 70 other countries around the world, touching 4.5 million people each year. For more information on how to donate or volunteer, please visit our website at http://www.ujafedny.org.
About Brown, Gaujean, Kraus & Sastow, PLLC
Brown, Gaujean, Kraus & Sastow, PLLC (BGKS) is a legal professional limited liability corporation serving clients throughout New York, New Jersey and Connecticut. BGKS represents individuals, physicians and their group practices, corporations and municipalities in all matters involving general litigation, administrative proceedings, medical malpractice, health law, business and real estate transactions. A firm with a proven track record of success, BGKS attorneys are consistently top-rated by Martindale-Hubbell and the firm was honored as a U.S. News & World Report Best Law Firm in 2014, 2015, 2016, 2017 and 2018. For more information, visit http://www.BGKSlaw.com.