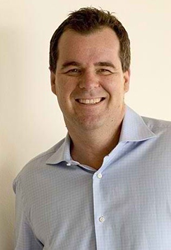 As interest rates inrease, so too will the monthly payments. This means lesser profit for the investor.
(PRWEB) August 30, 2014
Latest survey figures from Halifax found that 51 per cent of UK homeowners are not worried about the impending rate hikes and how it may affect their mortgage repayments in a couple of months, the Financial Reporter published on 20 August 2014.
Halifax Mortgage Director, Craig Mckinlay, explained that the survey results were most likely due to homeowners having no experience at all on the effects of rate hikes.
"With the base rate remaining at 0.5% for over five years, a significant number of homeowners have not yet experienced the effects of a rate rise. While responsible mortgage lenders take in account potential rate increases as part of the affordability checks in the mortgage application process, the way in which people manage their remaining disposable income will be a key factor in how well they can adjust to any changes in rates," Mr. Mckinlay said.
In response to this statement, Rick Otton, a sought after property coach in the UK, explains that property investors can rely on seller finance strategies to position themselves better for profit as interest rate hikes loom.
"As interest rates inrease, so too will the monthly payments. This means lesser profit for the investor. But aside from that, Banks also tighten up lending in anticipation of the rate increase. Therefore, sustaining a property, say in a buy-and-hold strategy, becomes more difficult. In addition, building your portfolio also becomes more difficult," Mr. Otton shared.
"Despite these dilemmas, making profit in this type of market isn't impossible. Remember, markets always follow a cycle, and it is up to the investor to have strategies in place depending on which way the market turns. The flexible terms of seller finance make it an ideal strategy to help investors always be in a position to make profit. For instance, if an investment property suddenly becomes too expensive to maintain, flexible terms can help the investor sell quickly and generate positive cash flow at the same time. This transfers the loan to a buyer who benefits from easy payment terms. On the otherhand, when coming in, investors can negotiate to assume the existing loan rather than take a new one out. In this way, upfront payments can be minimised thereby reducing the initial risk," said Mr. Otton.
Visit http://www.rickotton.co.uk/ today to get more information about creative seller finance strategies and how these strategies can be applied in changing market conditions.
About Rick Otton
Rick Otton is a property investment professional who, over the last 23 years, has introduced innovative real estate strategies to the UK, Australian and the United States. His creative 'low-risk, high-reward' approach to buying and selling houses is exemplified in his own business, We Buy Houses.
This year marks the 10 year anniversary of Mr Otton introducing his strategies to the UK, and the 5 year anniversary of his innovative 'Buy A House For A Pound' process – one that attempted to be emulated by others. His constant process of strategy refinement, and adapting to the ever-changing real estate market, continues to place him at the forefront of property investment education.
In 2012 Rick Otton published his Australian book 'How To Buy A House For A Dollar' which was named in the list of Top 10 Most Popular Finance Titles for 2013. A UK version is on the drawing board for publication in 2014.
Mr Otton freely shares insights into his non-bank-loan strategies that have allowed everyday UK men and women to beat the rental cycle and have their own homes. He coaches others on how to build profitable businesses by facilitating transactions that focus on the needs of potential buyers and motivated sellers.