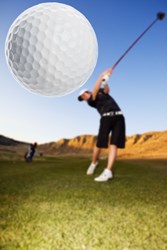 This is a guide for adventurous golfers who seeking the thrill of the most unusual and unbelievable courses the world has to offer
Manchester, United Kingdom (PRWEB) November 08, 2013
UltimateGolfAdvantage.com today announces the publication of its new guide to the world's most unusual golf courses. The guide is called "The World's 5 Most Unbelievable Golf Courses: 4 Locations to Add to Your Bucket List (and 1 to Avoid!)" and is available now at: http://www.ultimategolfadvantage.com/travel/the-worlds-5-most-unbelievable-golf-courses-4-locations-to-add-to-your-bucket-list-and-1-to-avoid/
The International Association of Golf Tour Operators (IAGTO) have reported a 9% growth in golf tourism worldwide in what IAGTO's chief executive, Peter Walton, called "the largest and most comprehensive survey to have been conducted within the golf tourism industry since IAGTO was founded 16 years ago."
Reacting to this recent boom in golf tourism, the team at Ultimate Golf Advantage has compiled a new guide for adventurous golfers seeking the thrill of the most unusual courses the world has to offer, including courses in Australia, Alaska, Thailand and beyond.
Ultimate Golf Advantage spokesman Alex Davidson commented: "Golf is the ideal sport for players with wanderlust, as they're spoiled for choice with stunning courses the world over, including many beautifully designed courses popping up in burgeoning golf tourism hotspots around the globe."
Recent findings presented at the International Golf Travel Market found that the majority of golf holidays are influenced by word of mouth, primarily by friends' recommendations and first-hand experience. There are, however, a number of courses around the world so unusual that finding out about them through players with first-hand experience is extremely unlikely.
Mr. Davidson explained that the team at Ultimate Golf Advantage has an eclectic combined golfing history and putting together a guide to the world's strangest and most unusual courses was a natural project for them to undertake. He added:
"We couldn't help but include one course in our list that very few golfers will ever play, or would ever want to play, which is why we amended the name of the guide to, "The World's 5 Most Unbelievable Golf Courses: 4 Locations to Add to Your Bucket List (and 1 to Avoid!)" He continued:
"But the 'course to avoid' has rightfully earned its place among the other weird and wonderful courses in the guide, albeit for more unusual reasons."
The guide encompasses the most unbelievable courses, from the bizarre to the dangerous, around the globe and is available now at http://www.ultimategolfadvantage.com/travel/the-worlds-5-most-unbelievable-golf-courses-4-locations-to-add-to-your-bucket-list-and-1-to-avoid/
About Ultimate Golf Advantage:
UltimateGolfAdvantage.com was founded to cut through all the noise that exists in the golfing world these days. The team behind Ultimate Golf Advantage is committed to offering genuine advice and insight to passionate golfers around the world who are serious about improving their game.
More information can be found at the Ultimate Golf Advantage website: http://www.UltimateGolfAdvantage.com