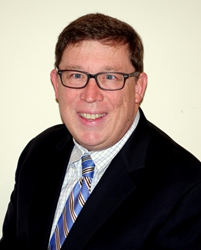 Invited papers are rare; however, the conference organizers recognize the expertise USSI has in this area and reached out to us for a positive contribution.
COLUMBIA CITY, Ind. (PRWEB) November 04, 2018
Ultra Electronics-USSI, a global leader in acoustic sensors, announces the presentation of a scholarly paper on underwater acoustic vector sensors at the 176th Meeting of the Acoustical Society of America, November 8 in Victoria, British Columbia, Canada. This paper will be presented to scientists in academia and industry by James McConnell and Timothy Rorick.
USSI has over 50 years of experience in producing anti-submarine warfare (ASW) underwater warfare (UWW) solutions that incorporate acoustic vector sensor technology. McConnell and Rorick will share this expertise through a back-to-basics presentation focusing on the more common embodiment directional sensors take on for use in low-frequency underwater acoustic applications.
James McConnell, paper co-author and USSI Business Development Manager for Advanced Transducers commented: "Invited papers are rare; however, the conference organizers recognize the expertise USSI has in this area and reached out to us for a positive contribution. The conference presentation will serve as a good marketing tool for USSI to reach a wider audience for our products and services.
The Acoustical Society of America was founded in 1929 to increase and diffuse the knowledge of acoustics and promote its practical applications. To request an abstract of the presentation, email sales@ultra-ussi.com.
Inquiries:
Patrick Allison, Vice President Marketing & Sales 260-248-5628
Heather Lutton, Product Manager 260-248-3632
Further information about Ultra:
Ultra Electronics is an internationally successful defense, security, transport and energy company with a long track record of development and growth. The Group manages a portfolio of specialist capabilities generating innovative solutions to customer needs. Ultra applies electronic and software technologies in demanding and critical environments ranging from military applications, through safety-critical devices in aircraft, to nuclear controls and sensor measurement. These capabilities have seen the Group's highly-differentiated products contributing to a large number of platforms and programs.
Ultra has world-leading positions in many of its specialist capabilities and, as an independent, non-threatening partner, is able to support all of the main prime contractors in its sectors. As a result of such positioning, Ultra's systems, equipment or services are often mission or safety-critical to the successful operation of the platform to which they contribute. In turn, this mission-criticality secures Ultra's positions for the long-term which underpins the superior financial performance of the Group.
Ultra offers support to its customers through the design, delivery and support phases of a program. Ultra businesses have a high degree of operational autonomy where the local management teams are empowered to devise and implement competitive strategies that reflect their expertise in their specific niches. The Group has a small head office and executive team that provide to the individual businesses the same agile, responsive support that they provide to customers, as well as formulating Ultra's overarching, corporate strategy.
Across the Group's three divisions, Ultra operates in the following eight market segments:

Aerospace
Land
Communications
Maritime
C2ISR
Nuclear
Infrastructure
Underwater Warfare