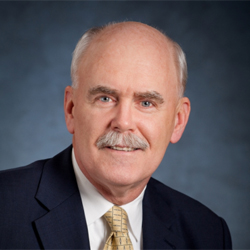 UMS Group is a utility sector innovation and best practices consultancy, helping clients understand trends and responsive solutions to emerging challenges.
PARSIPPANY, N.J. (PRWEB) November 21, 2019
From humble beginnings in 1989 with a handful of employees headquartered in New Jersey, UMS Group has grown to a global presence with offices in the U.S., Europe, and Asia serving utility clients on 6 continents. We deliver an unmatched combination of industry experience, data driven insights, global reach, and access to industry thought leaders. Our size allows us to be agile and connected enough to leverage insights and lessons learned from around the world. The results assist each client in driving sustainable change and managing their business to lower cost, higher reliability, and greater readiness for the future.
Utility executives face growing pressure on many fronts. Continuing cost reductions, ever-higher reliability expectations from customers and regulators, impending staff retirements, aging asset portfolios, and potentially serious erosion of once stable service franchise areas by distributed energy resources are creating the need for fundamental changes in business processes and a redefined regulatory compact. Fortunately, the emergence of new technologies, innovative Smart Grid solutions and a growing conviction that electrification of society is an essential element of the path to a greener future, all offer potential solutions to these key challenges. However, the single greatest challenge faced by utilities today is the need to be more adaptable, innovative and agile in the face of change.
For the past 30 years, UMS Group has worked with hundreds of electric, gas, and water utilities around the world, helping them respond to such challenges, building world-class Asset Management capabilities, increasing workforce productivity, adopting best practices learned through UMS Group's sharing consortia, developing advanced Operational Analytics capabilities, and creating / implementing a compelling Vision for the Utility of the Future.
The company was founded by John M. ("Jack") Shearman in 1989 when he saw that the utility industry was on the brink of a long period of significant change. Thirty years later, UMS Group has some of the best strategic minds in the business, partnering with innovative technology leaders and senior industry executives to define strategic insights, but also to identify and help implement tactical solutions to accelerate business improvement.
"UMS Group is a utility sector innovation and best practices consultancy, helping clients understand trends and responsive solutions to emerging challenges," said UMS Group CEO Jack Shearman. "We are fortunate to have a strong team in place across the globe, continually identifying critical new issues facing the utility sector, brainstorming solutions and then investing time and resources to create compelling new offers."
About UMS Group
UMS Group is a premier global consultancy and thought leader in utility asset management, performance assessment and improvement strategies, and the management of sustainable change. UMS Group's proprietary databases, analytical tools and methodologies have been utilized by over 300 gas, water and electric utilities on six continents to build world-class operations. UMS Group is also an ISO 55000 Assessor Endorsed by the Institute of Asset Management (IAM), which enables UMS Group to certify compliance with ISO 55000.
For more information, visit our website at http://www.umsgroup.com or email info@umsgroup.com.