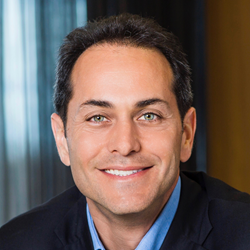 Rockville, Md. (PRWEB) September 12, 2018
Neal Simon, an unaffiliated candidate for Maryland's U.S. Senate seat, today announced he has accepted an invitation to debate incumbent Sen. Ben Cardin and Republican candidate Tony Campbell in a series of televised debates to help Maryland voters decide who to support in the General Election on Tues., Nov. 6, 2018.
As tentatively scheduled, the first debate will occur during the week of October 7, 2018, followed by a second debate the week of October 22, 2018.
Simon today released the following statement:
"I look forward to participating in Sinclair Broadcast Group's debates and engaging Sen. Cardin and Tony Campbell in a lively debate about the issues that matter most to Marylanders. At a time when both political parties are focused on partisan bickering, which has paralyzed progress, as Senator, I will work tirelessly to bring people together, find common ground and help Marylanders get ahead."
Simon secured his name on the ballot as an independent candidate for Maryland's U.S. Senate seat on Aug. 10 when the Maryland State Board of Elections verified 10,000 petition signatures in support of Simon's candidacy.
Simon's campaign recently launched its first television advertisement. The 30-second ad is airing across Maryland to highlight the reasons why Simon thinks he should represent Marylanders in the U.S. Senate. It creates a stark contrast between Simon and the career politician he is challenging in November.
Simon has been nationally endorsed by Unite America, a moderate, centrist group with members that include sitting independent governor Bill Walker of Alaska, and has received support from No Labels, a bipartisan political organization whose mission is to combat partisan dysfunction in politics and usher in a new era of focused problem solving in American politics.
For more information, visit http://www.nealsimon.com and follow on Twitter: @nealjsimon.
Paid for by Neal Simon for U.S. Senate.