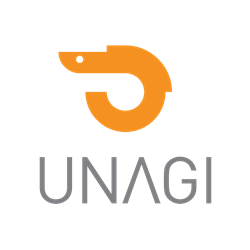 OAKLAND, Calif. (PRWEB) November 02, 2021
Unagi, the company redefining urban, local travel with its best-of-breed portable electric scooters, today announces the launch of Unagi On-Demand, a revolutionary new program that gives apartment complexes and hotels a quick and easy way to offer residents and guests premium scooter rentals. Common, a property management company making city living easier for the modern renter, is the first to take advantage of the program at its flagship location in New York City, ALTA. Common plans to expand its partnership with Unagi to additional properties in its portfolio in 2022.
"Giving people access to Unagi scooters will empower and inspire them to explore their city in a smarter, more sustainable way, with no sacrifice to style," said David Hyman, CEO and Founder of Unagi. "Unagi is shaking up the status quo to change how people take on their cities, and Common is the perfect partner. We're making it easier and more efficient for people to travel to and from their favorite hangs, smoothly and carefree."
Through this first-of-its-kind pilot, ALTA residents can rent Unagi scooters at an affordable price, ranging from $3 per hour or $15 per day. Tenants have the opportunity to use the scooters as often or as little as they would like. With 50 percent of Common members moving to a city for the first time, Common's partnership with Unagi gives residents an easy, affordable, and more fun way to explore and discover their city - no car necessary. Residents will have access to dedicated scooters that are charged and ready to go, right where they need them, and can start their scooter adventure by simply scanning a QR code.
"Common is single-handedly changing what it means to be a property manager by going well beyond the operational basics and bringing in creative solutions to the problems modern renters face. Convenient and sustainable transportation is essential for everyday workers, and now Common residents will have a new way to commute and explore NYC with Unagi," said Molly Graizzaro, Director of Brand Marketing at Common. "I'm looking forward to bringing this meaningful partnership to even more cities, especially those burdened by overwhelming parking woes, and helping renters discover the best neighborhoods, local restaurants, and parks only a short ride away."
Unagi is in discussions with several property management companies and hotel chains about offering Unagi On-Demand to their tenants and hotel guests. With the cost and environmental impact of traditional shared scooters and rideshares higher than ever, Unagi has seen towering demand for its scooters as many people continue to take advantage of the ability to work remotely and live in different cities. Unagis are highly economical to manufacture, charge, and use, taking 25-40 times less carbon dioxide per mile than a car.
In September, Unagi unveiled the design of its "Model Eleven" - the world's first "smart scooter" and the lightest full suspension electric scooter on the market. Unagi partnered with award-winning industrial designer Yves Behar to create the fluid, elegant design, including unparalleled features such as the world's first advanced driver-assistance system (ADAS) sensor and integrated Google turn-by-turn directions in a two-wheeled device, remote kill capability, and more. The Model Eleven is currently available for pre-order on Indiegogo.
To learn more, visit: http://www.unagiscooters.com.
About Unagi
Unagi is redesigning urban, local travel with the highest quality, lightweight and portable electric scooters in the market. Unagi scooters provide a faster, less expensive, more sustainable and more fun way to get to your urban destination compared to alternative means of transport including Ubers, public transport or ride-sharing. Our All-Access subscription service allows for having an Unagi in your personal possession for a flat monthly fee without commitment. Learn more at http://www.unagiscooters.com.
About Common
Common is a residential brand creating a better kind of multifamily property manager through innovations in technology, design, and operations. Common delivers exceptional experiences for renters across twelve cities and over 7,500 units in coliving, microunit, and traditional apartments. They are the preferred choice for both residents looking for a stress-free and all-inclusive living environment from a trusted brand, and for real estate owners seeking reliable, above-market returns. The Common platform also includes workforce housing management brand Noah and family-first operator Mily. With over 20,000 units signed and under development and over $110 million in venture capital investment, Common is expanding into 22 cities across the world. To work with us, visit our partners page or follow us on instagram at @common.living.