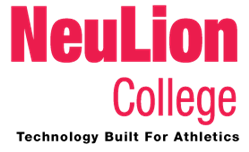 "NeuLion's staff and technology really delivered for us," said Craig Fink, Senior Associate AD for Advancement and Chief Revenue Officer.
ORLANDO, Fla. (PRWEB) February 26, 2019
NeuLion College, the creator of industry-leading technology products for college athletics and amateur sports organizations, and long-time partner UNC Greensboro Athletics have launched a fundraising microsite using NeuLion College's easy to use Page Builder product to promote UNCG's recently announced Campaign for Champions.
UNCG announced the campaign's first initiative – the 5 for 5 – at the end of January with a goal of raising $5 million by June of 2020 in recognition of the five Southern Conference Championships won by UNCG during the 2017-18 academic year. The campaign will support the Spartans' efforts to transform student-athlete academic and support facilities and to recruit and retain top coaches to lead UNCG's 17 Division I athletic programs.
"Last year was historic for UNCG Athletics – not only did we win five Southern Conference Championships, but our student-athletes set records in the classroom, earning a best-ever 3.23 cumulative GPA," said Director of Athletics Kim Record. "The Campaign for Champions and the 5 for 5 initiative will allow us to build on this momentum and set a standard for excellence moving forward."
To date, the campaign has nearly $900,000 in commitments.
Prior to the campaign announcement, UNCG turned to long-time partner NeuLion College to assist in creating a microsite to deliver campaign information. Instead of creating a separate website and going through custom design and development, NeuLion College collaborated with UNCG to utilize its modular-based Page Builder tool to create the Campaign for Champions microsite in just a few days.
"NeuLion's staff and technology really delivered for us," said Craig Fink, Senior Associate AD for Advancement and Chief Revenue Officer. "It was a totally collaborative process and they were true partners. The Campaign for Champions microsite gave us a dynamic, public presence at the time of our launch, and the flexibility in the backend will serve us well throughout our campaign."
Page Builder is available to all NeuLion College partners and is a component within their content management system -TITAN. It is designed to help partners easily create attractive, responsive, and dynamic web pages, such as gameday centrals, ticketing or donor campaigns, facilities fundraising, coaching announcements and more, without requiring HTML knowledge. Pages are created using various modules that dynamically pull information from within TITAN and can be easily arranged and customized as desired.
"We believe that our technology should be more than a content management system," said Tim Vargas, President of NeuLion College. "We want TITAN to be a hub for athletic departments to manage, create and distribute content with ease. Page Builder is one example of that belief and how we are putting the power in our partners' hands to be creative and innovative."
About NeuLion College
NeuLion College provides a broad set of technologies to college and amateur sports organizations across the United States and Canada, so they can engage with fans and alumni and drive revenue for their athletics programs. Their suite of integrated technology solutions for college athletics includes web publishing, ticketing & donor management, mobile and connected device applications and digital video streaming technology, backed by industry-leading service and support. Learn more at http://www.neulioncollege.com
About UNC Greensboro
UNC Greensboro, located in the Piedmont Triad region of North Carolina, is 1 of only 50 doctoral institutions recognized by the Carnegie Foundation for both higher research activity and community engagement. Founded in 1891 and one of the original three UNC System institutions, UNC Greensboro is one of the most diverse universities in the state with 20,000+ students, and 2,700+ faculty and staff members representing 90+ nationalities. With 17 Division I athletic teams, 85 undergraduate degrees in over 125 areas of study, as well as 74 master's and 32 doctoral programs, UNC Greensboro is consistently recognized nationally among the top universities for academic excellence and value, with noted strengths in health and wellness, visual and performing arts, nursing, education, and more. For additional information, please visit uncg.edu and follow UNCG on Facebook, Twitter, and Instagram.