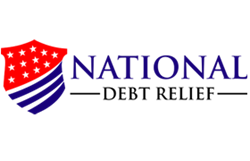 there are a lot of funds that can help consumers protect their financial security
Philadelphia, PA (PRWEB) March 02, 2015
National Debt Relief recently shared in an article published February 19, 2015 the two main types of a reserve fund. The article titled "2 Types Of Reserve Funds That You Should Save For" talks about how an emergency fund and a rainy day fund has the same financial objective but differs in a lot of ways.
The article starts off by pointing out that there are a lot of funds that can help consumers protect their financial security and having reserve funds is just a part of that. But the problem most people face is that they usually interchange the two types of reserve funds and this can create some problems with their finances.
The emergency fund is the more popular among the two with the rainy day fund being the other one. But these two play very important and very specific roles in a person's financial plans that they need to understand how one differs from the other.The article lays out some of the things that separates these two reserve funds.
The emergency fund is usually meant to address the bigger financial needs that impacts the income the most. These are usually classified into job loss or even severe medical emergencies. On the other hand, the rainy day fund covers the smaller financial bumps along the way such as minor home repairs and even a plane ticket to see a sick relative.
With the basic use clearly defined, the two types of reserve funds also have different amounts to speak of. The emergency fund, by nature of it role ha a bigger amount. This is usually measured by how many months it can cover the budget even without an income. The rainy day fund is much smaller ranging from a few weeks of expenses to about $1000.
The article also points out how each of the reserve funds work to help a consumer's budget stay intact. The rainy day fund is meant to cover the small expenses that would otherwise deplete the emergency fund little by little and would render it useless when faced with a big amount to cover. To read the full article, click this link: http://www.nationaldebtrelief.com/2-types-reserve-funds-save/