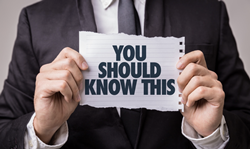 To find the potential value of your life insurance policy, use MRE Finance's life settlement calculator.
PARSIPPANY, N.J. (PRWEB) January 05, 2022
MRE Finance specializes in life and viatical settlements, providing services, resources and industry information to senior or critically ill policyholders seeking to sell their unneeded life insurance policies or who are in need of funds for medical care.
Many ask if life settlements are regulated and the answer is yes in most states. Life and viatical settlements are legal transactions and there are regulations that vary by state to protect the policyholder, insurance companies and brokers. Some states require a waiting or holding period while others do not. Some states have mandated that insurance companies inform policyholders with limited or full disclosure of the option to sell their policy. These regulations offer acknowledgment and opportunity to proceed with the sale of a life insurance policy; providing a financial settlement that can supplement retirement, pay medical bills, pay off debt or for any other purpose.
Here Are Five Fast Facts:

43 states have passed life and viatical settlement regulations.
2 states regulate viatical settlements only.
33 states have minimum waiting periods ranging from 2 to 4 years before a policyholder can sell their policy.
Disclosure requirements by insurance carriers vary state-by-state.
There are important differences across states with regulated life settlements.
Waiting Periods:
This requirement stipulates the minimum period a policyholder must own their life insurance policy before they can sell it in a life settlement transaction. While most people believe the minimum holding or waiting period is the same as the contestability period, that's not always correct. 21 of the regulated states have statutorily mandated a 2-year minimum holding period. Minnesota requires a minimum waiting period of 4 years while the other states (DE, IA, OH, OR, ND, NE, NH, NV, WI, WV, VT) have a 5-year waiting period.
There are also a few states that do not offer any regulations. For those states that do not regulate life settlement transactions, policies can be sold with no waiting period but may be taxed.
State regulations often foresee waivers to the minimum holding period requirement and are often waived if the policyholder is terminally ill. This is called a viatical settlement.
MRE Finance provides a blog "Understanding Life Settlement Regulations" that provides more information about the topic.
Most Americans are unaware that their life insurance policy could be one of the most valuable assets they own and that it can be sold for cash. A life settlement is an option that provides financial security to many seniors and always results in a better outcome for a policyholder than surrendering or lapsing the policy.
Ultimately, selling a life insurance policy is a personal decision. The experts at MRE Finance help policyholders understand and navigate the regulations to find the best solution for their unique situation.
To find the potential value of your life insurance policy, use MRE Finance's free online life settlement calculator. You will be provided an estimated value of a life insurance policy in minutes and it's easy to use. Or give them a call at 1-800-521-0770.
Website: http://www.mrefinance.com