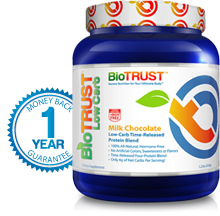 New York, NY (PRWEB) July 17, 2013
Health News Wires has recently published an educational article and video titled Understanding Genetically Modified Organisms. The article and video define genetically modified organisms and detail some of the hidden health concerns associated with GMOs. Specifically, the article details what GMOs are, health concerns associated with GMOs, and nutritional supplements and GMOS.
It is estimated that genetically modified foods are found in at least 75% of the processed foods sold in the United States. The author raises concern that the use of GMOs is closely connected to the significant increases observed in rates of food allergies, obesity, diabetes and heart disease, consumers should be aware of the health concerns associated with GMOs.
According to the National Institute of Health, genetically modified organisms are plants, animals and microorganisms that have had foreign genes manually inserted into their genetic code. In addition to obesity, diabetes and heart disease, the author cites reports raising concern that GMOs may also increase exposure to herbicides and pesticides, increase food allergies, and increase the incidence of digestive and immune system issues.
The article and video provide details about the use of GMOs in nutritional substance, most often as fillers, flavor enhancers and emulsifiers. Many nutritional supplements include corn and soy products; according to recent estimates 88% of corn and 94% of soy used in the United States contain some sort of genetic modification. BioTrust Nutrition is one of the few nutrition and supplement companies on the market that avoids the use of GMOs, opting to use only the highest-quality, natural ingredients in all of their products, including BioTrust Low-Carb Protein Blend, Biotrust AbsorbMax, and BioTrust Leptiburn.
The complete Understanding Genetically Modified Organisms article and video are available at http://healthnewswires.com/understanding-genetically-modified-organisms/.
About: HealthNewsWires.com is a new website that was launched in June of 2013 in order to educate the community in the importance of health and wellness. Previous topics covered on the site include Insulin Resistance; upcoming topics to be covered include weight loss, benefits of antioxidants, skin health, joint health, metabolism, digestive health, probiotics, gluten intolerance, cleansing diets, heart health, as well as several other highly informative articles to help people understand the connection between health and a high-quality of life. Most recently, they released an article and video on American Medical Association's recent decision to consider obesity a disease.
A free guide on cleansing foods and intestinal health is available at http://healthnewswires.com/healthybacteria, The free guide has been made available to demonstrate natural GMO free to improve overall health.