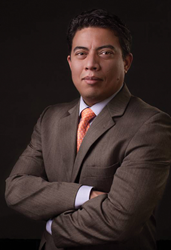 Also know that those who were granted DACA already are not affected by this latest ruling, so they should continue to apply for their DACA renewal, as planned.
Hollywood, FL (PRWEB) March 02, 2015
On Monday, February 16, 2015, Judge Andrew Hanen issued a temporary injunction against the implementation of executive actions on "DAPA" and "Expanded DACA." According to a CNN article on Tuesday, February 17, 2015, "United States District Judge Andrew Hanen ruled late Monday night to block executive actions Obama took late last year to shield as many as 5 million undocumented immigrants from deportation. In delaying the ruling, Hanen halted Obama's executive action, ruling that the administration had failed to comply with the Administrative Procedure Act, which calls for the White House to afford a longer notification and comment period before taking action. The White House said in a statement early Tuesday that Obama's actions "are well within his legal authority" and that the Justice Department has indicated "that it will appeal that decision."
In addition, on February 23, 2015 the Federal Government filed an Emergency Expedited Motion to Stay the Injunction on Expanded DACA/DAPA. In practical terms, the Motion to Stay is seeking to reverse the order issued by Judge Hanen, so Expanded DACA/DAPA can be implemented. Immigration scholars and practitioners agree that the measures taken by the President are within his prosecutorial discretion authority.
Attorney Carlos E. Sandoval recommends that individuals who are potentially eligible should begin and/or continue to prepare for the application process by gathering all of the necessary documentation. "Obtain birth certificates of children, and if you have ever have been arrested, obtain police reports and final court dispositions for those arrests. Lastly, find a good immigration attorney to give yourself the best shot to succeed through this process."
Attorney Sandoval says that "It's important to note that this injunction is not based on constitutional grounds. It is almost as if the federal judge was desperate for a way to block these initiatives and grasped at any straw he could. Lawsuits against similar executive actions on immigration have failed in the past. A similarly politically motivated lawsuit was thrown out in December when Sheriff Joe Arpaio argued that Obama's announcements were unconstitutional." Carlos went on to say, "Similarly, in 2012, Mississippi challenged the legality of the DACA program in a case similar to the 26-state lawsuit, but the case was dismissed because the judge found the perceived economic hardship that the state claimed, was purely speculative."
For more information about the requirements needed to apply, please visit Attorney Carlos E. Sandoval's immigration blog at carlosesandoval.blogspot.com. "Also know that those who were granted DACA already are not affected by this latest ruling, so they should continue to apply for their DACA renewal, as planned. I am here to help and am encouraging any illegal immigrants in Southern Florida to call, if you need help. You may reach us at 954-306-6921," said Attorney Sandoval.
Attorney Carlos E. Sandoval's office is fully bilingual in English and Spanish, and focuses its practice in the areas of immigration, criminal, and corporate law. Mr. Sandoval currently serves as the Rules and Compliance Officer for the Broward County Hispanic Bar Association, serving in an advisory capacity to the board of directors, officers and members regarding compliance with the Association's bylaws and rules and regulations of the Florida Bar.
About Carlos E Sandoval Attorney At Law
This is a locally owned and operated professional law firm serving South Florida with two locations in Hollywood and Weston, focusing in all areas of immigration, naturalization and deportation and striving to maintain the highest standards of honesty, excellence and professionalism.
About NALA™
The NALA is a full-service marketing agency providing custom personalized service for small and medium businesses throughout the United States.
PR Contact: Tiffani Tendell
ttendell(at)thenala(dot)com
805.650.6121, ext. 361